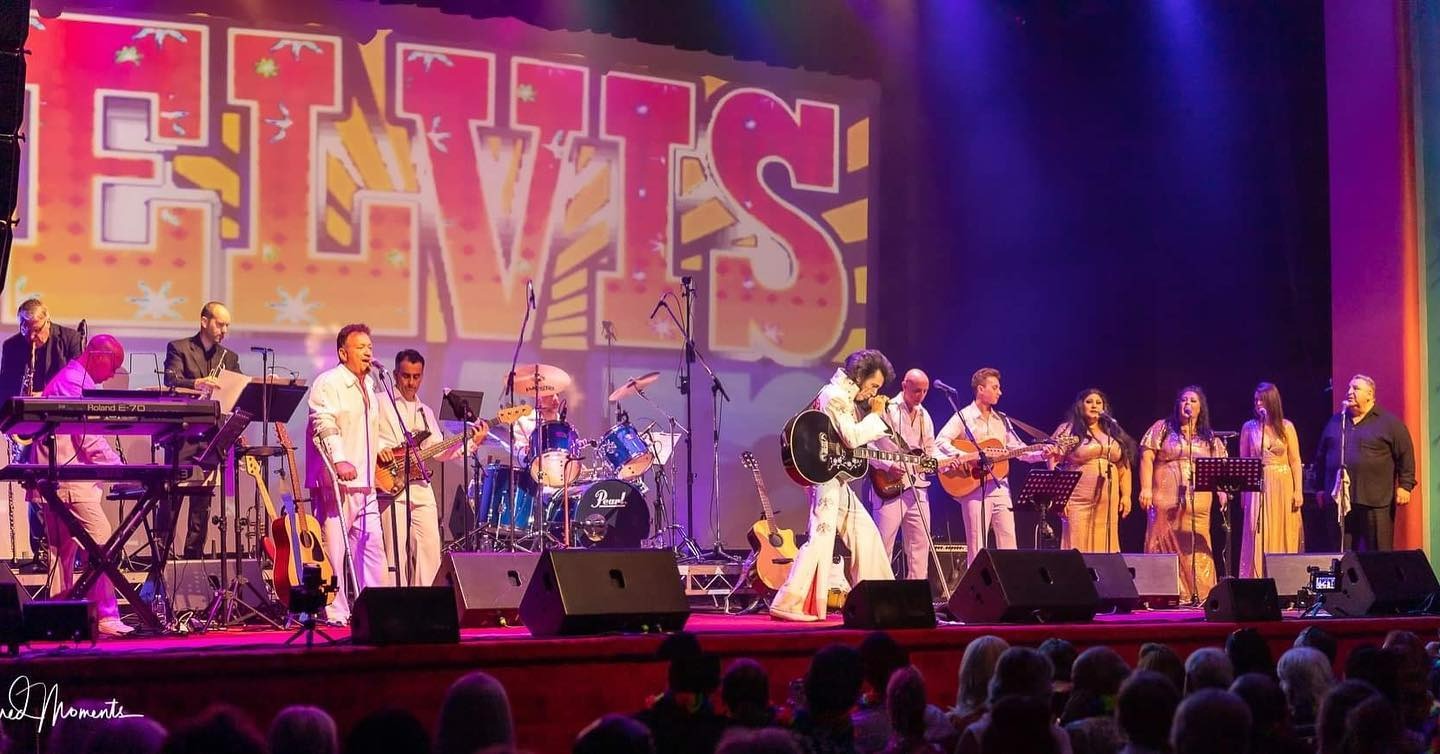 About
Domenic Zaccaria AKA ElvisZacc is back!

After a three year break, and with all new stellar line-up, ElvisZacc will be performing songs from Elvis's Vegas Years; performing a two hour show in his glittering Aloha Hawaii jumpsuit and giving away scarves.


This show is a testimony to Domenic's passion, as he, along with a talented group of musicians with over 40 years of experience, brilliant backup singers and an outstanding horn/brass section, have recreated the 1970's Vegas Years Concerts in everyway: from costumes to song lists, and most importantly adopting the true persona of Elvis Presley.

This will be a spectacular event and a night to remember and a must see for everyone that loves the King of Rock and Roll: Elvis Presley!
Date
Saturday 21 October 2023 7:00 PM - 9:15 PM (UTC+08)
Location
Cummins Theatre
31 Bates Street, Merredin WA 6415