Rotary Trivia Quiz 2023 (now cancelled)
UNFORTUNATELY, DUE TO LACK OF BOOKINGS, THIS EVENT HAS BEEN CANCELLED.
FURTHER BOOKINGS HAVE BEEN CLOSED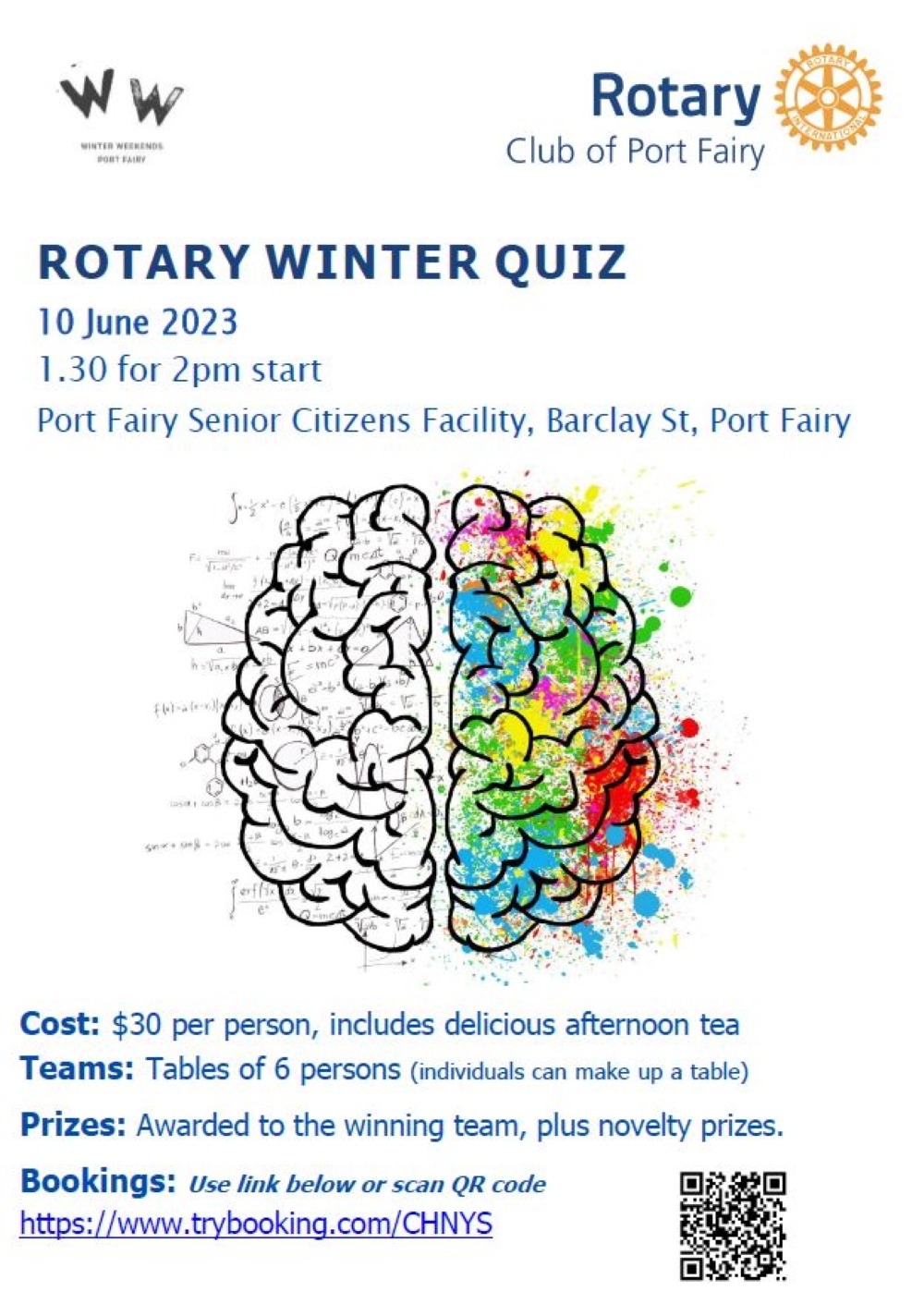 About
As part of the Port Fairy Winter Weekends Festival, the Rotary Club of Port Fairy will run its annual Trivia Quiz on Saturday 10th June 2023 in the Port Fairy Senior Citizens facility.

Typically, there will be up 8 teams of six persons per team. If people want to book as a single person or (say) a double they can do so and attach to a table or be assigned to a table by the organisers.

If you want to register a team greater than six then please contact the organiser but be aware that a handicap system is applied (see Terms and Conditions).
Location
Port Fairy Senior Citizens Facility
Barclay Street, Port Fairy Victoria 3284