2023 CMS Melbourne Dinner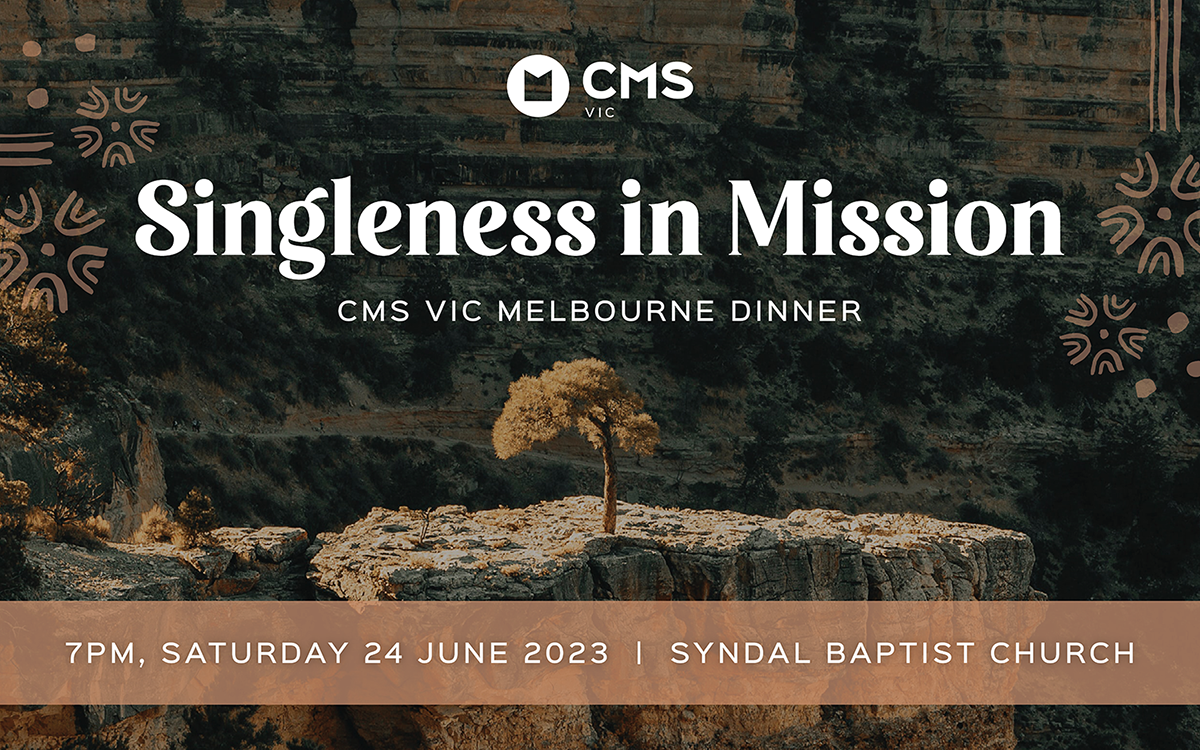 The annual CMS dinner is on once again! Celebrate with in sharing the gospel with the world.

Dress code: cocktail/semi-formal attire - break out your party dresses, bold ties, and jackets for this special night!
Are you willing and able to serve dinner and help out on the night? Please contact the CMS Vic office at vic@cms.org.au about volunteering at this event - includes free entry.
Please consider generously donating to help a concession holder/young adult to attend this event - you can do this as you book your tickets.
DATE AND TIME
Location
Syndal Baptist Church
588 High St Road, Glen Waverley VIC 3150
TERMS & CONDITIONS
1. Tickets will not be confirmed until payment has been received.
2. Refunds, less booking fees, for individual tickets are not available after 5pm on Wednesday 21st June. Tickets can be used by another person.
3. By agreeing to proceed, you understand there will be photographs and video footage taken during this activity and am willing to be photographed and filmed in appropriate settings. You are also willing for these photos to be used to promote the ministry of CMS in compliance with the CMS Privacy Policy. You will contact the CMS VIC Office if you do not wish to be photographed or filmed.