AUDITIONS- INTO THE WOODS JR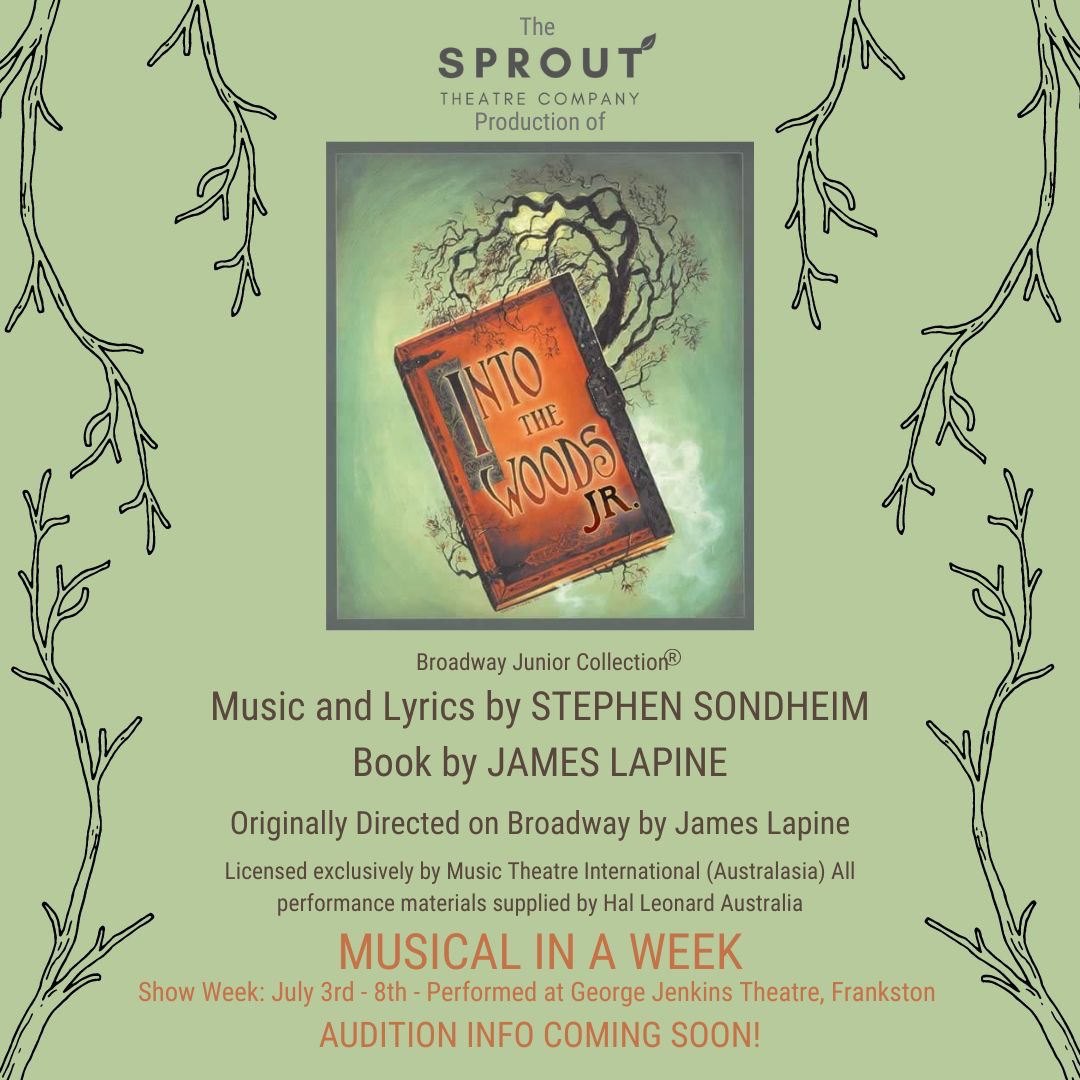 We are so excited to begin casting Into The Woods Jr! If you are going for a part with solo lines/singing please book a SOLO audition slot and prepare a song (1 verse and 1 chorus is plenty) and bring a backing track- we prefer you to not sing over the top of other people singing if possible.
If you are going for an ensemble part with no or very minimal solo lines you can book a GROUP slot and you don't need to prepare anything.
Audition fee will be deducted from show fee. Please check website for further info and character breakdowns. If you cannot attend the audition day please book the GROUP audition and submit a video audition via email including a song and short monologue BEFORE the audition day to sproutmusicaltheatre@gmail.com . We can't wait to see you all do your best!
Location
Ambitions Performance Dancers
68 Cranbourne Rd, Frankston VIC 3199, Vic