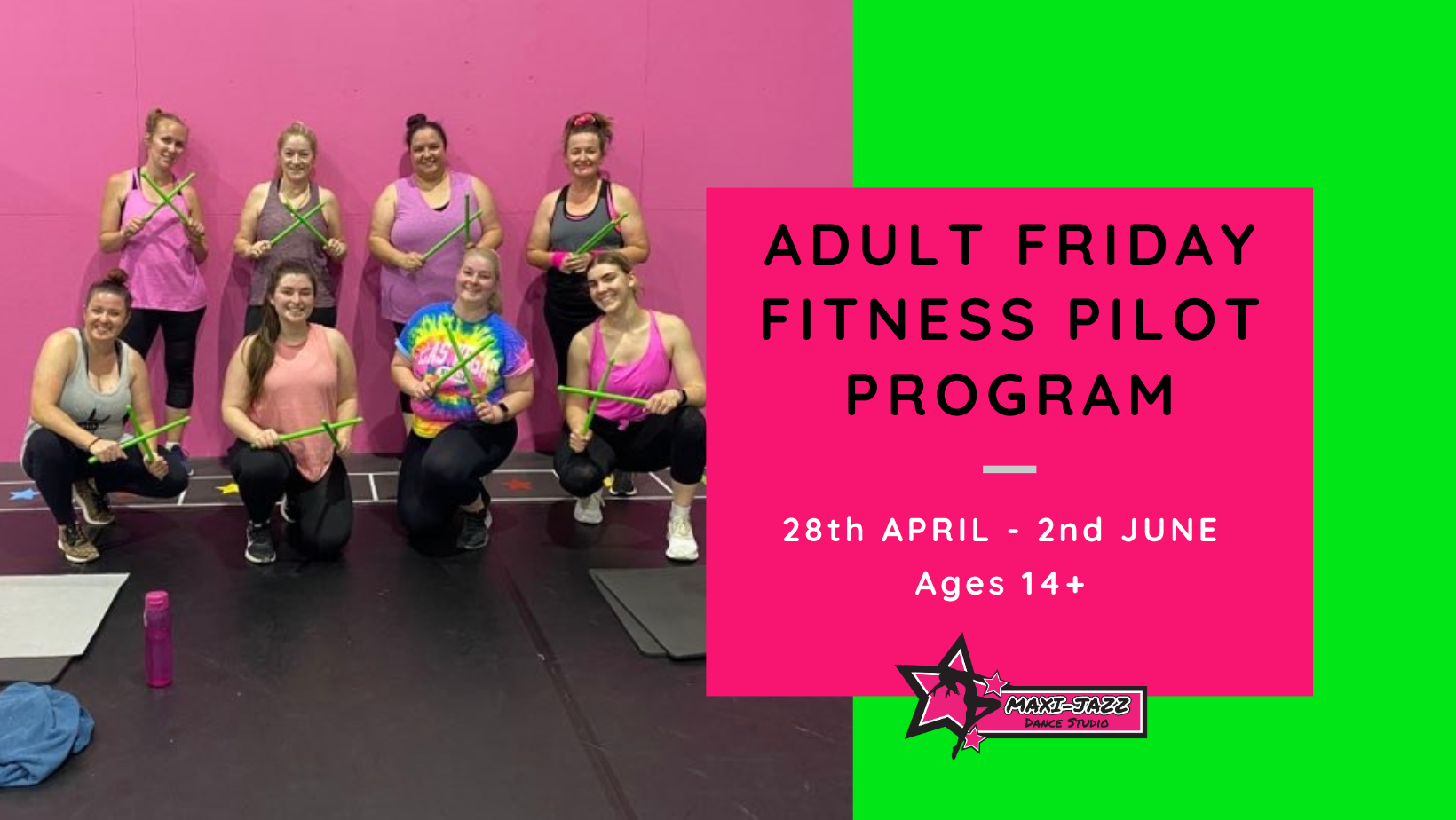 About
Learn to love yourself and give back to your body with our Friday Fitness 6 Week Program!

We love giving the adults and parents of the MJDS Community the opportunity to be involved with the MJDS culture, and are thrilled that we have created a super valuable 6 week pilot program for you to experience the MJDS way of fitness and see what the class has to offer!

We are running this class weekly on a Friday afternoon from 6:15pm to 7:00pm from Friday 28th April - Friday 2nd June. This is a low commitment, 6 week program for you to jump up and get your body warm during the cooler months of the year.
The fitness class incorporates circuits, boxing, poundfit, pilates and meditation and is a safe space for adults to exercise at their own pace in a supportive environment.

PM us now for more info, or grab your tickets online.
Location
Maxi Jazz Dance Studio
42 Stenhouse Drive, Cameron Park NSW 2287