Sorrento Room Special Dance Events
Joe Camilleri and the Black Sorrows (SOLD OUT)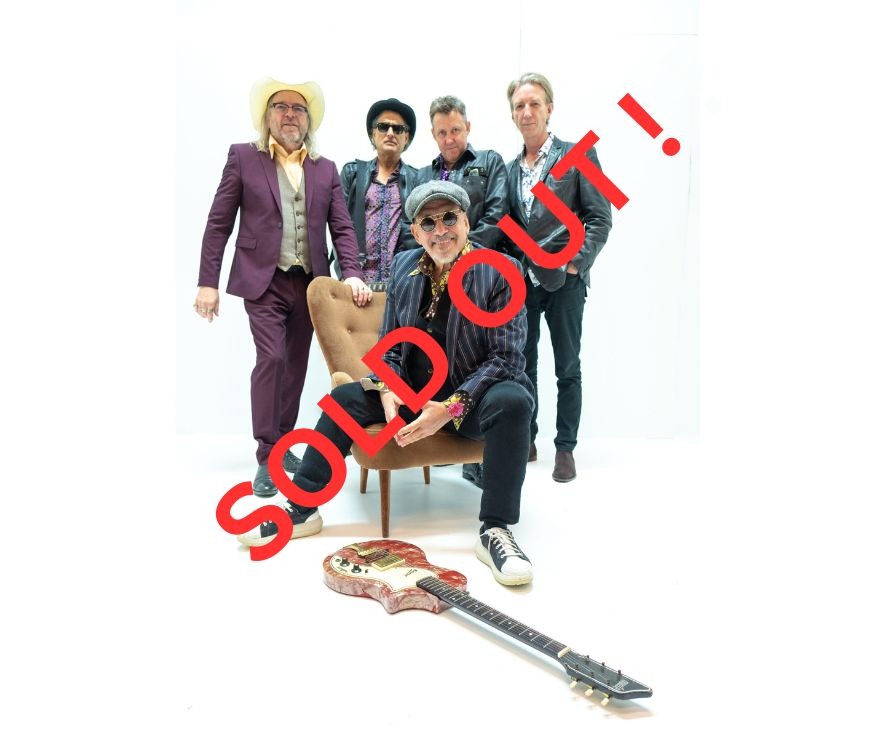 Thursday 7 December 2023 6:30 PM - 10:00 PM (UTC+11)
Awarded "living legend" status by Rolling Stone, Joe Camilleri has kicked a staggering number of goals over his 50+ years in music as a singer, songwriter, musician, performer and producer. Camilleri launched The Black Sorrows as a loose band of like-minded musicians in 1984. The independently released album Dear Children, represented a turning point for The Sorrows once CBS/Sony stepped in with a world-wide deal. There have been hits not only in Australia but also in Europe where they still have a loyal legion of fans. The band toured Europe several times playing songs that have become radio staples like Chained to the Wheel, Harley & Rose and Hold On To Me and Stir It Up. There have been multi-platinum albums and, collectively, sales of over two million records worldwide. The Black Sorrows, in one form or another, haven't stopped recording or performing since Joe pulled the thing together.
Joe Camilleri is considered one of the most genuinely talented figures in Australian music. As frontman of the seminal 70's band, Jo Jo Zep & The Falcons, Joe was inducted into the Hall of Fame in 2007. Jo Jo Zep & The Falcons made their mark on the Australian music landscape with their unique blend of rock ' n' roll, soulful sax and reggae rhythms with hits Shape I'm In, So Young and Hit and Run. Over the years other greats have admired Camilleri's songwriting including Elvis Costello recording So Young in 1987 and John Denver with Chained To The Wheel and Never Let Me Go in 1989.
The newest version of The Black Sorrows showcases some of Australia's finest musicians – Joe Camilleri (vocals/guitar/sax/harp), Claude Carranza (guitar/vocals), Mark Gray (bass/vocals), James Black (keyboards/vocals) and Tony Floyd (drums/vocals)
OFFER 1 Dinner & Show - $88 ( Main Meal only) & show
OFFER 2 Show Only - $59 Limited tickets but you can still enjoy a meal down stairs by booking our A La Carte restaurant prior to the show.
Desserts are always on offer to purchase on the night at the concert
Drinks can now be delivered to your table by ordering & paying through our Mr YUM Ordering App
Due to catering tickets are closed off on the day of the concert
but can still be purchased by phone or emailing us.
Concert is performed upstairs in the Sorrento Room @ Centro CBD
please note that unfortunately at this stage there is no disable access or lift
Doors open 6.30pm Dining starts 7.15pm Show time 8pm
Booking Fees Apply
Important
Ticket cannot be exchanged or refunded for any reason including Covid illness or isolation unless the show is cancelled or rescheduled but tickets can be resold or given to other people