Life Drawing with live music by Hannah Harlen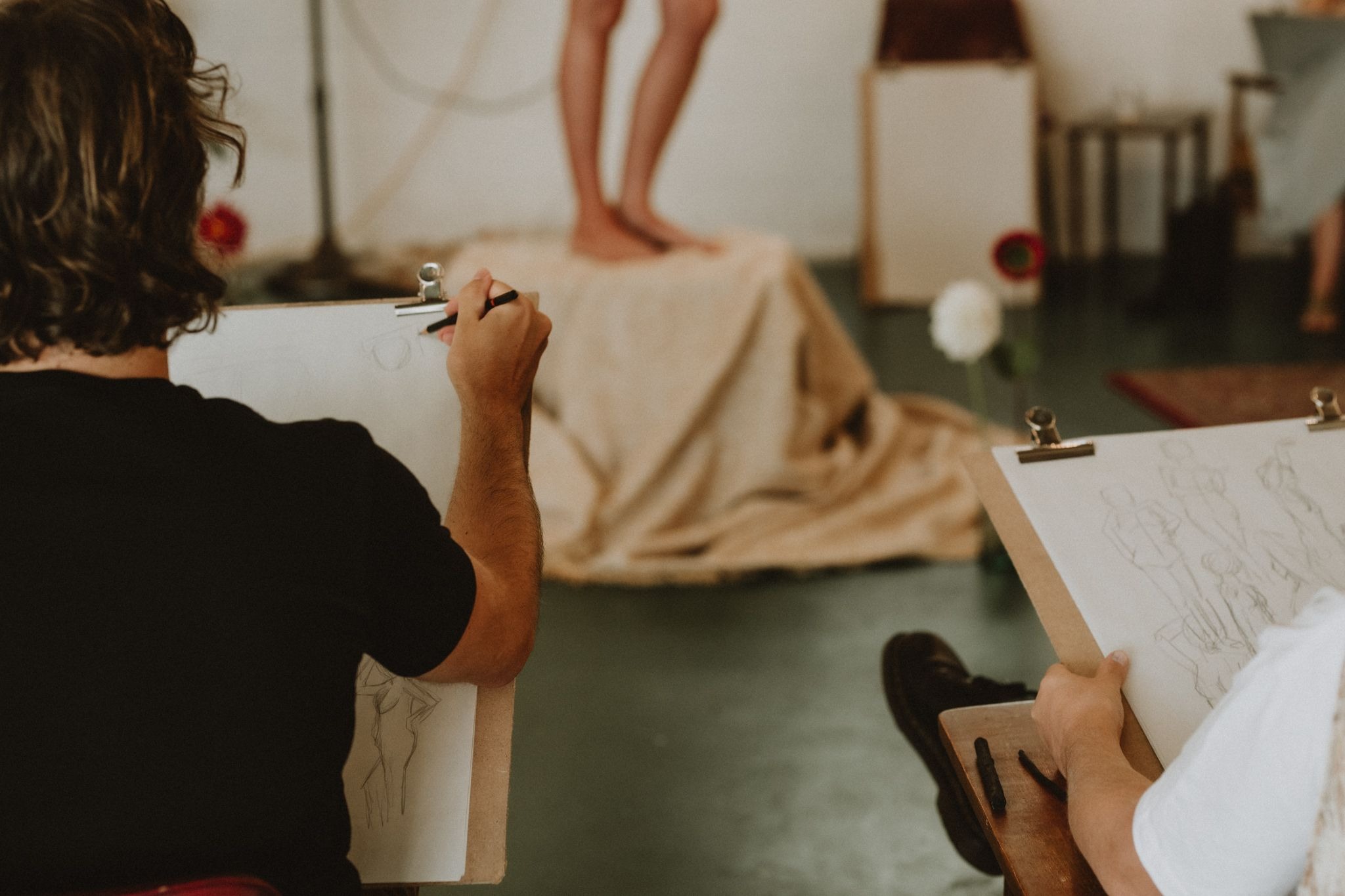 About
The beautiful sounds of local musician Hannah Harlen will accompany the May life drawing session!
We will be drawing the female form.

A night of casual life drawing. We will begin the first half of the evening with a series of quick drawing exercises & after a short break, resume the second half with longer poses and time to lose yourself to the art and tunes. This session is about letting go of restraints and just relaxing into creativity.

Basic materials (butchers paper, charcoal, pencil) supplied. Please feel free to bring your own materials. All levels of experience are welcome.
BYO wine/beer/nibbles - kombucha and herbal tea will be available for purchase.
*Doors open 6pm, Drawing starts 6.15pm*
REFUND POLICY
Thanks for your support of Archive Mid North Coast. We are an itty bitty venue and a small business which means refunding tickets can be a bit tricky and messy for us.
If you are unable to attend the event you have bought a ticket for please notify us in the case that we have a waitlist for that particular event. You may also change the name on the ticket if you decide to pass it on to a friend. Please notify us of the name change in this circumstance. Sadly we cannot offer refunds.
CODE OF ETIQUETTE FOR LIFE DRAWING SESSIONS
Do not take photographs of the model, do not ask the model if you can take a photo.
This is a violation and unacceptable, and even the request can make the model uncomfortable.
Do not touch the model.
Do NOT invade the model's personal space.
This includes sitting on the model's stand any time the model is on it.
This also includes anytime you see the model before, during, or after the session, in any environment. Keeping a
minimum 5-6 feet of distance is a good rule of thumb.
Do NOT talk about the model or comment on their body or appearance. If you would like to compliment the models'
work, keep language in a drawing-sense rather than referring to beauty.
PHONES must be switched to silent mode and not used during the drawing parts of the sessions. There will be a break where you can check your phone. If you do need to use your phone please take the call or message outside.
Almost all life drawing studio etiquette is based around respect for the model. Remember, the
model is putting themselves in a vulnerable position for the benefit of the artists, so keeping models happy and
comfortable is our first priority.
Date
Thursday 25 May 2023 6:00 PM - 8:30 PM (UTC+10)
Location
Archive
2/ 36 Hulberts Road, Toormina NSW 2441