Patience workshop Tamworth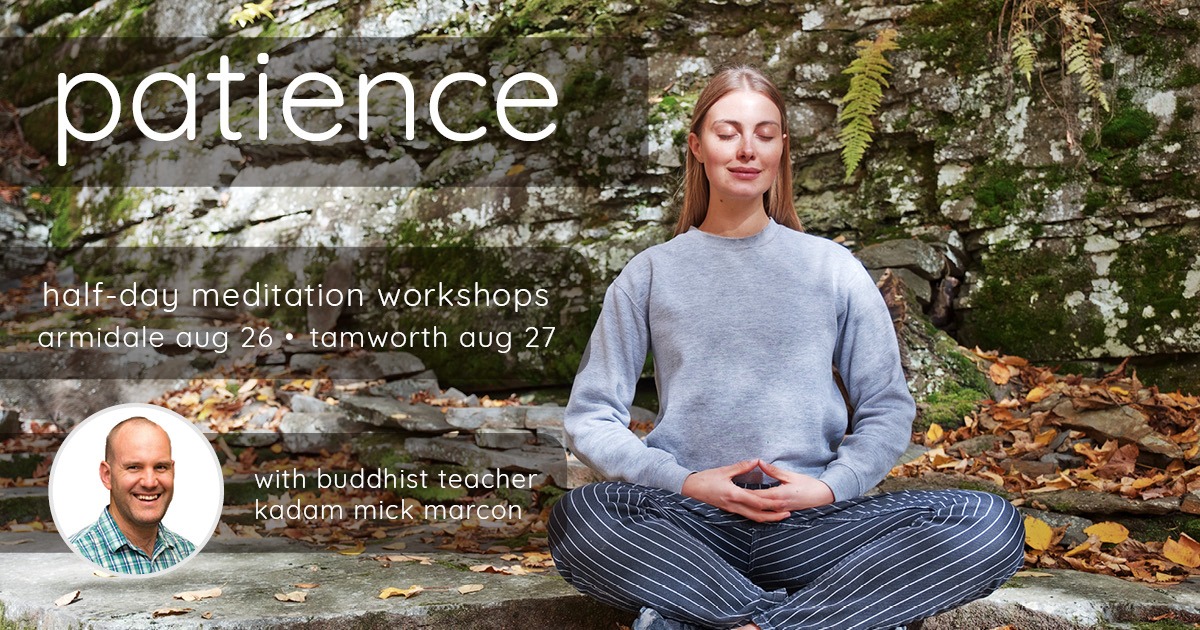 There are many difficult and unpleasant circumstances that we cannot avoid, but we can avoid the unhappiness and frustration these circumstances provoke in
us. Training in patience is learning how to maintain a calm mind at all times especially when faced with difficult circumstances.
On this workshop, learn how to respond to life's difficulties in a positive and constructive way. Everybody welcome!
Location
The Dunn Hall Uniting Church
144 Marius Street, Tamworth NSW 2340