Portland & Hamilton Train Shuttles
Portland to Hamilton Day tour & Local Shuttle Services.
Saturday 15th July - A day out in Hamilton (Departing Portland)
Saturday 15th July - Hamilton Shuttles
Sunday 16th July - Portland Shuttles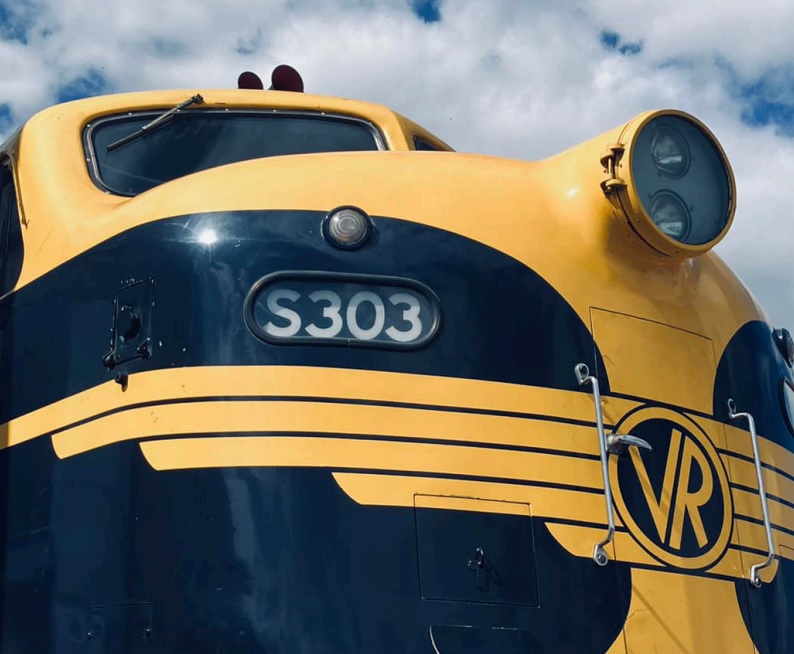 The Seymour Railway Heritage Centre invites you on a Heritage Train Shuttle in historic 1937 air conditioned carriages over the weekend of 15th and 16th July, 2023.
On Saturday, enjoy a day out taking a leisurely train journey from Portland at 8.30am or Heywood at 9.20am to Hamilton. Take our optional Lunch package at Cafe Rox (a short walk from the station) or explore the City of Hamilton at your own pace and take in the shops, stroll through the Park or have a lunch or a light meal at your own cost. Join the train on return at 2.50pm and arrive back at Portland at 5.25pm.
For people boarding/disembarking at Portland, you need to be able to use stairs with handrails. Please let us know whether you will require mobility assistance at Hamilton.
On Saturday 15 July, Hamilton residents and others can book and enjoy a shuttle train ride in our heritage train from Hamilton and return.
Two shuttle services will operate from Hamilton and provide about a one hour return ride, first shuttle departing at 11.20am, the second at 1.00pm. After that the train will leave Hamilton at 2.50pm and return to Portland arriving at 5.25pm..
On Sunday 16 July before the train returns to Melbourne and Seymour, there is time for local Portland residents to take a 2 hour ride in the heriitage train to Heywood and return leaving Portland at 8.30am arriving back in Portland at 10.40am
Please note - there are no booked seats for any of our shuttles but you must pre-purchase a ticket for all journeys. You can choose your own seat on the day - there will be ample opportunity to explore the train on your journey.
Snacks and drinks will be available on the train for purchase
Contact Details:
Email: info@srhc.org.au
Urgent Enquires - Phone: 0477 707 411