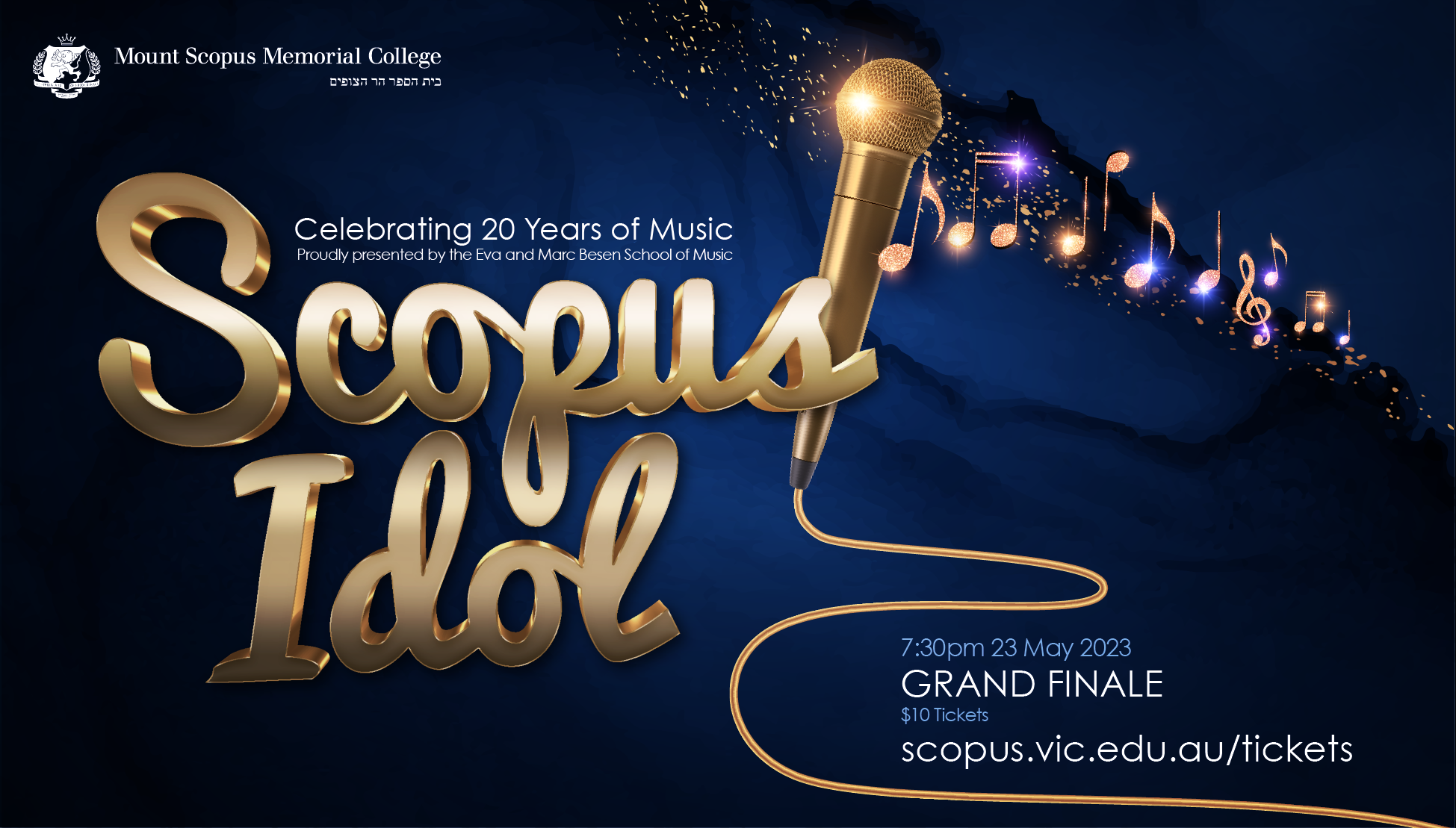 Scopus Idol 2023: Celebrating 20 Years of Music
The Eva and Marc Besen School of Music are proud to present Scopus Idol 2023. This year we celebrate 20 years of Scopus Idol with a celebration of music released over the past two decades.

At 7:30pm on Wednesday 23 May, the top 18 acts selected from our open heats, will compete at our grand finale. The evening will also feature a performance by our Year 7-9 and Year 10-12 Choirs as well as accompaniment by our all-student bands.
Tuesday 23 May 2023 7:30 PM - 9:00 PM (UTC+10)
Location
Besen Family Performing Arts Centre
87/89 Station St, Burwood Vic 3125