Double Book Launch with Esther Ottaway and Susan Austin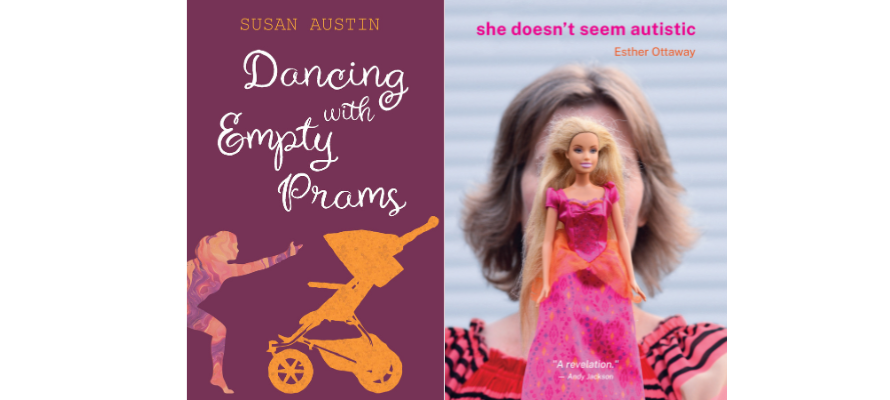 About
Esther will launch Susan's Dancing With Empty Prams, a searing verse novel about one woman's quest to have a baby.

Susan will launch Esther's She Doesn't Seem Autistic, a groundbreaking poetry collection revealing experiences of autism in women and girls.

Susan and Esther will speak about their new books and the issues raised in them, and give poetry readings.

Free entry, complimentary drinks
A special price will be available at the launch: both books for $45.
Card payments only at the launch.
Please arrive at 5:45pm for a 6pm start, or 12:45pm for a 1pm start.
Location
Upper level, Mathers House
Mathers Lane (108-110 Bathurst St), Hobart Tasmania 7000