Caxton Street Jazz Band
Thursday 22 June 2023 1.00pm
Majestic Theatre, 3 Factory St, Pomona
Members $25 – Guests $30 + booking fee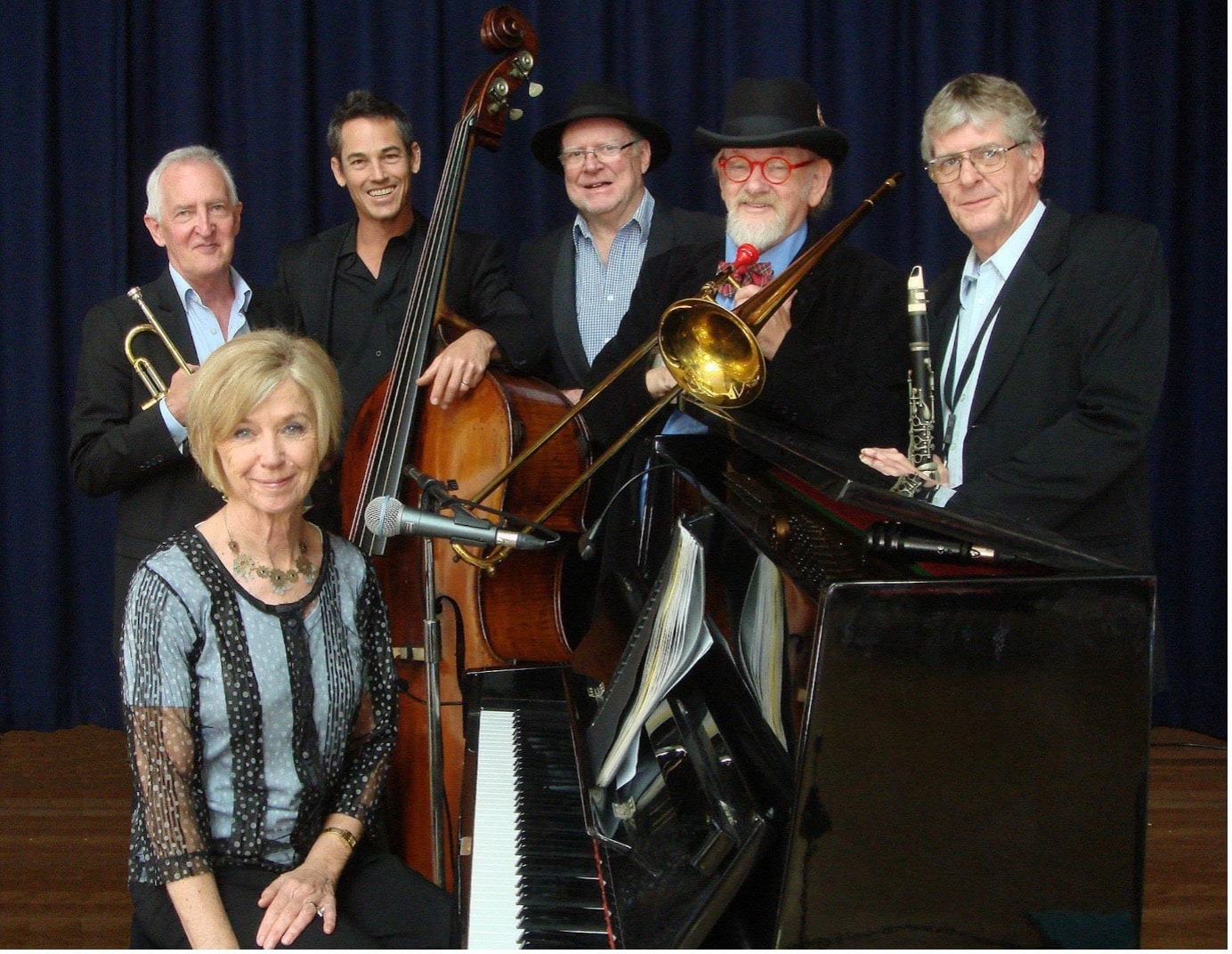 Important to note that this concert will commence at 1.00pm until 3.30pm.
The theatre will open at 12 noon. This will assist our members, musicians and volunteers to travel more safely in better light conditions through the Winter months.
This change will mean there will be a total of 2 hours of entertainment with 1/2 hour break between each set.
This will be a permanent change.
The Caxton Street Jazz Band have a broad repertoire that spans the classic jazz years, from the 1920s to the 1950s, and includes:
mainstream

swing

trad/New Orleans revival

blues
Adding variety to the performances of this quality line-up are are the fine vocals of:
Bernice Haydock (piano/vocals)

Tom Nicolson (Trombone/banjo/vocals)

John Braben (trumpet)

Paul Williams (clarinet/tenor sax)

Andrew Shaw (double bass)

Dave McCallum (drums/washboard)
The renowned Caxton Street Jazz band will warm up your tootsies whilst satisfying your hunger for toe tapping Jazz that will make you feel good all over.
Details here:
If you would like to become a member of the Noosa Heads Jazz Club for $20 - you can Sign up Here
Ticket prices: $25* for Members & $30* for Guests - *plus booking fee
Thursday 22 June at 1.00pm
Location
Majestic Theatre
3 Factory Street, Pomona, Queensland 4568