St Colman's School Raffle 2023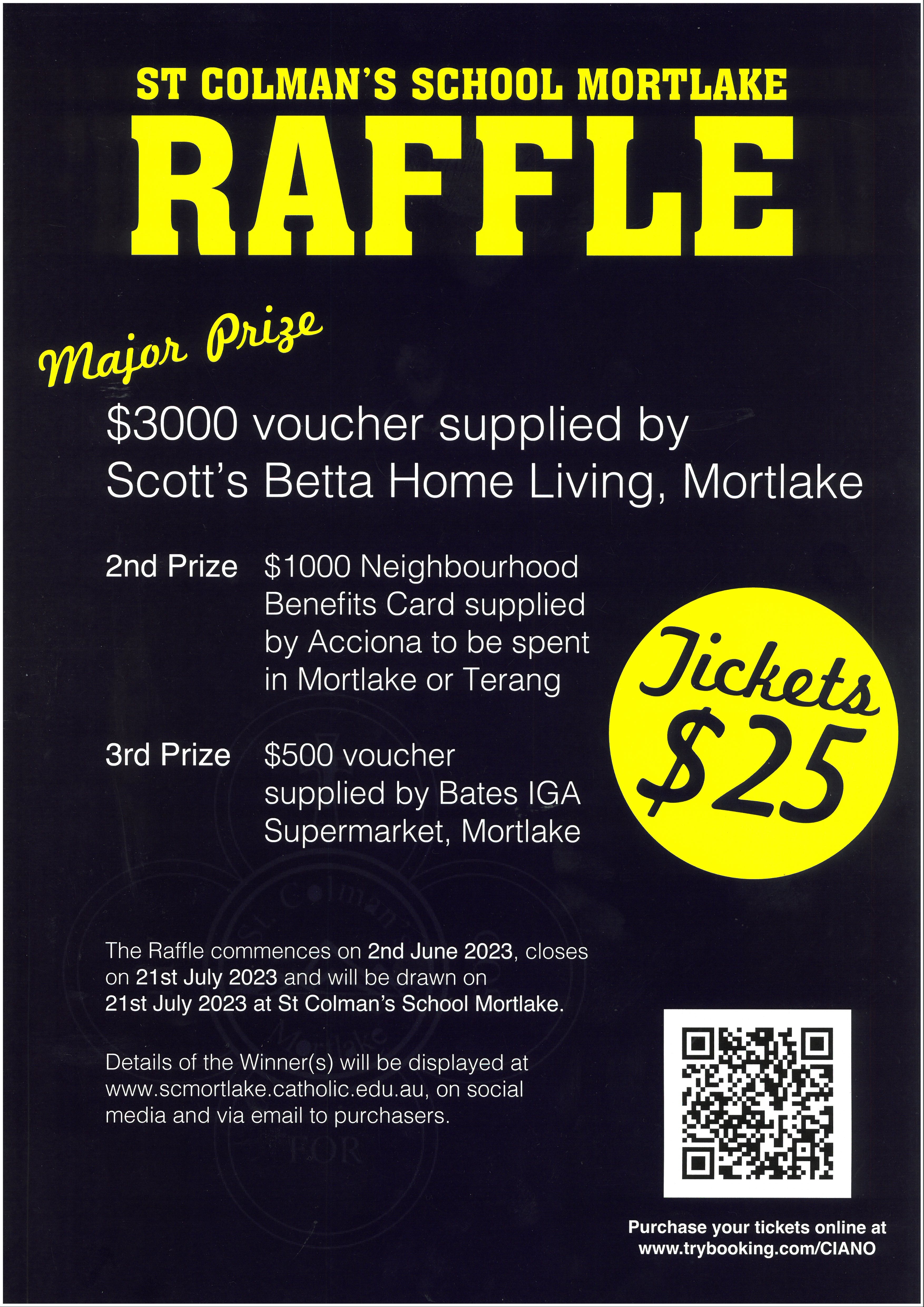 About
Tickets for the St Colman's Mortlake Major Raffle 2023 are $25 each
There will be a maximum of 600 tickets for sale.
First Prize: $3000 Voucher supplied by Scott's Betta Home Living Mortlake.
Second Prize: $1000 Neighborhood Benefit EFTPOS Card available to spend in Mortlake, Terang and Noorat
supplied by Acciona.
Third Prize: $500 Voucher supplied by Bates IGA Supermarket Mortlake.
Location
St Colman's School
28 Dunlop Street, Mortlake Victoria 3272