MASTERING YOUR SUBJECT IN AND OUT OF THE STUDIO with Matt Ryder (UAE)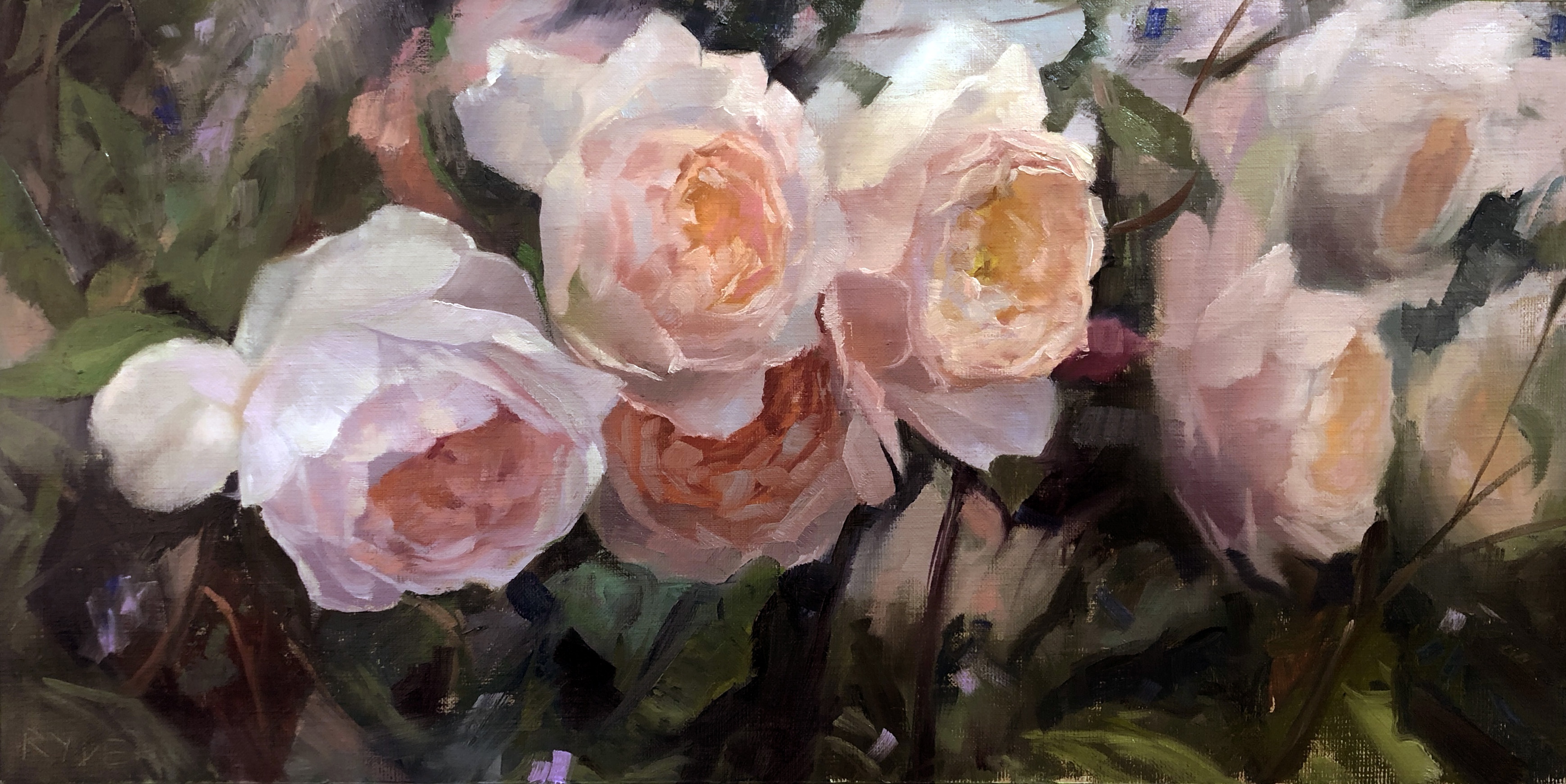 In this three-day masterclass Matt will cover all aspects of his oil painting techniques for painting both in and out of the studio. By the end of the three days you will have a better understanding of colour temperature, values, colour matching, simplification and creating loose impressionistic brushwork while creating realistic forms.
Day One
We will be in the studio for the first day and start with a flower painting demonstration from Matt. He will then cover the basics of his techniques when working from photos and how painting outdoors informs his work inside the studio. Matt will then work with participants on their own paintings giving guidance and critique for the remainder of the day.
Day Two
We will be painting in a flower garden for day two, observing colour and forms directly from life. The day will start with a demonstration to focus on quickly capturing light and simplifying shapes in order to create a successful composition. There will also be a quick session on photography. Students will have plenty of time to work on their own paintings and Matt will offer guidance throughout.
Day Three
We will be venturing out into the landscape to paint plein air where Matt will demonstrate techniques for choosing the best compositions, and how to get it down onto canvas quickly. Matt approaches plein air painting as a tool for informing studio work so capturing accurate colour and value will be the focus of the day. At the end of the day Matt will give a short talk on marketing yourself as an artist which will include social media and branding information to help get your work out into the world.
This Masterclass includes:
Effective colour mixing

Understanding colour temperature

The importance of value

Techniques for simplifying your subject

Painting light into florals and the landscape

Painting shapes, not things

And much more..
19, 20 & 21 September 2023
9am to 4pm DAILY
MANDURAH, EXACT LOCATION TO BE CONFIRMED
$590 FOR THREE DAYS