Big City Beat @ the Swan Italian Club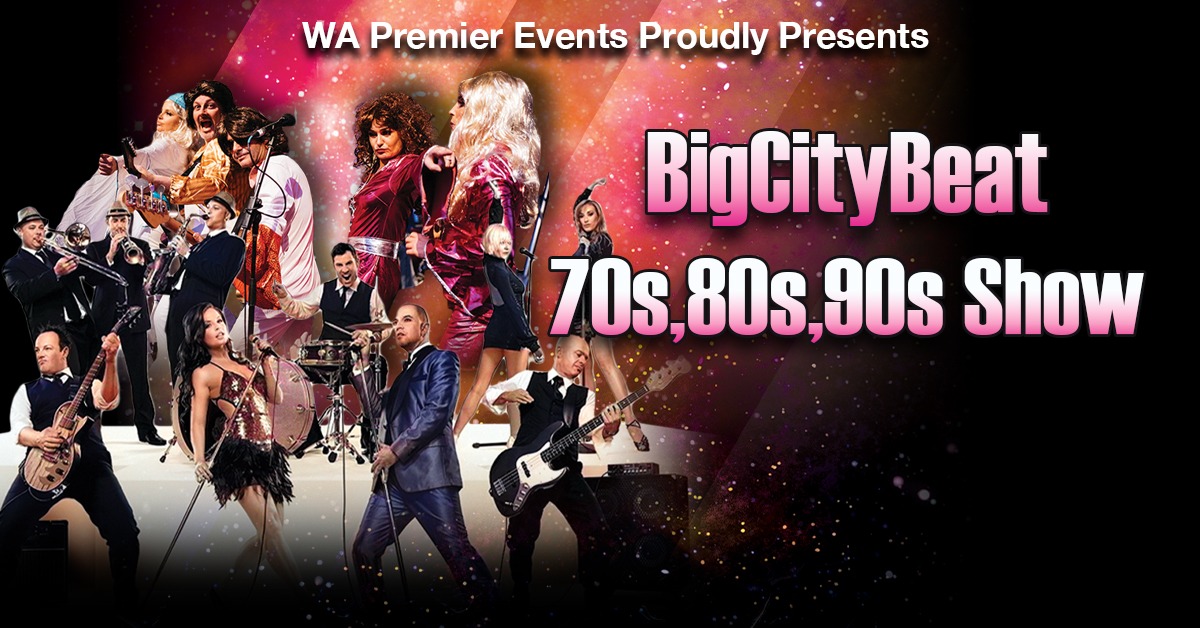 About
You asked! We Delivered!! 𝐁𝐈𝐆 𝐂𝐈𝐓𝐘 𝐁𝐄𝐀𝐓 𝐢𝐬 𝐫𝐞𝐭𝐮𝐫𝐧𝐢𝐧𝐠 𝐭𝐨 𝐖𝐀!!

Get ready to be thoroughly entertained by Big City Beat, bringing your favourites from the 70s, 80s and 90s!! 𝐃𝐨 𝐲𝐨𝐮 𝐡𝐚𝐯𝐞 𝐲𝐨𝐮𝐫 𝐭𝐢𝐜𝐤𝐞𝐭𝐬??? If not, don't delay, get them now.

Big City Beat Show brought their 70s80s90s Show to WA earlier in the year and brought the house down to packed out audiences!

Gather your tribe and organise your tickets now. You will absolutely love this show. Don't miss it!

Food will be available though you are welcome to BYO Nibbles.
𝑭𝒖𝒍𝒍𝒚 𝑳𝒊𝒄𝒆𝒏𝒔𝒆𝒅 𝑩𝒂𝒓 𝒔𝒕𝒓𝒊𝒄𝒕𝒍𝒚 𝑵𝒐 𝑩𝒀𝑶

𝐒𝐏𝐑𝐄𝐀𝐃 𝐓𝐇𝐄 𝐖𝐎𝐑𝐃 - 𝐓𝐇𝐄𝐒𝐄 𝐓𝐈𝐂𝐊𝐄𝐓𝐒 𝐖𝐈𝐋𝐋 𝐍𝐎𝐓 𝐋𝐀𝐒𝐓

Please note: regretfully refunds are not provided for non attendance.
Location
Swan Italian Sporting Club
9 Francis St Middle Swan, Middle Swan WA 6056