Tech Steps Dance Studio Mid Year Showcase Concert 2023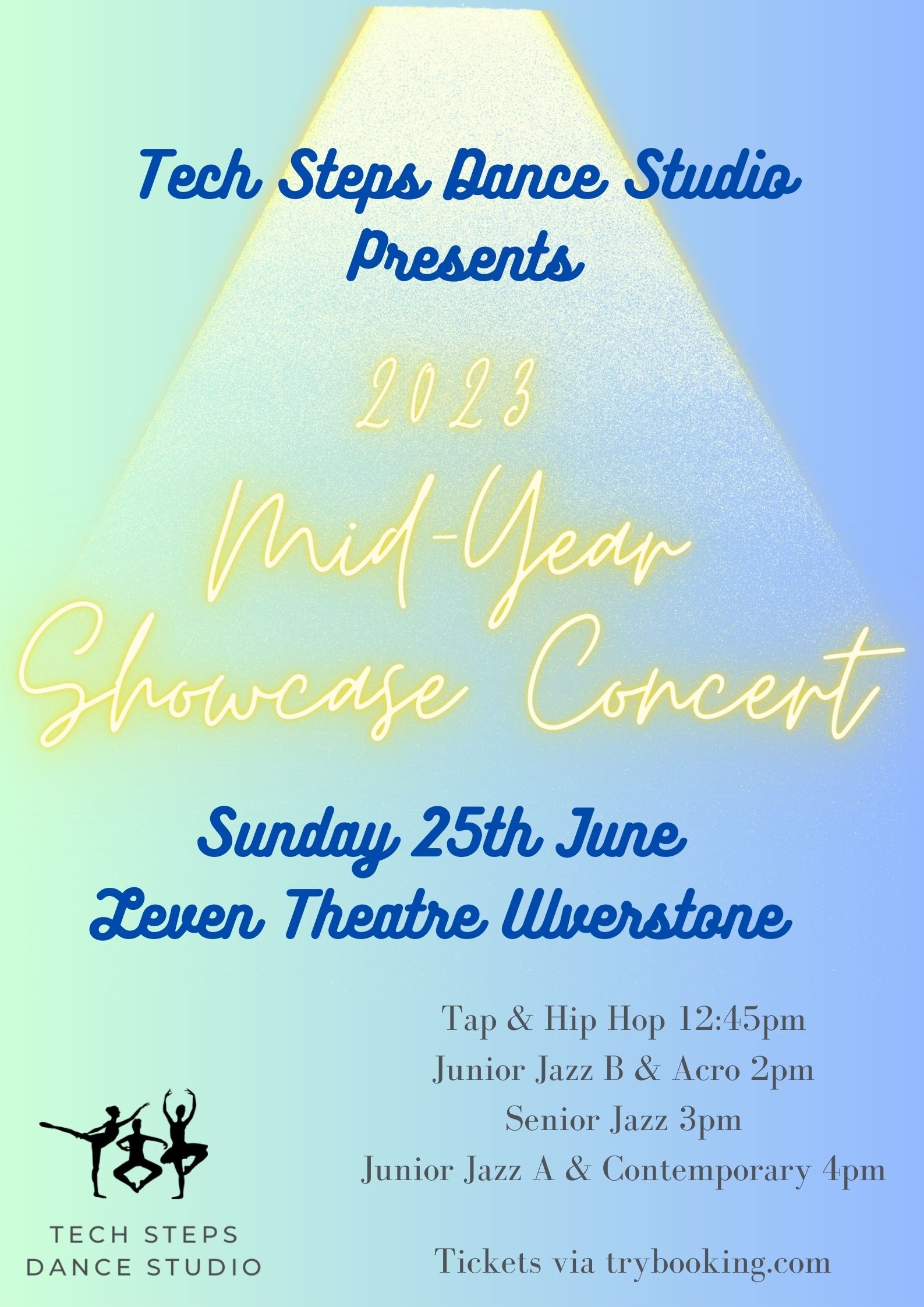 Our concert is a chance for our students to perform.
We welcome all family and friends to come along for chance to see our beautiful children do what they love.... DANCE!
Our Mid Year concert is divided into session times for each genre of dance. Please select how many tickets you would like for one session, then click next and you'll be directed to the payment page.
If you would like to attend an additional session then select 'buy more tickets' (from the payment page) and then select which additional session times you plan on attending.
Patrons are asked to remain in the theatre until the session ends. Then we will have a 10minute break before the next session. Please select any or all sessions you intend on remaining in the theatre so we can control numbers.
Seating is not allocated but limited to each session. Please double check that all your tickets are correct on the right-hand side of the payment page before making purchase.
Location
Leven Theatre
Ulverstone, Ulverstone TAS 7315