CLEARWAY'S ONE NIGHT STAND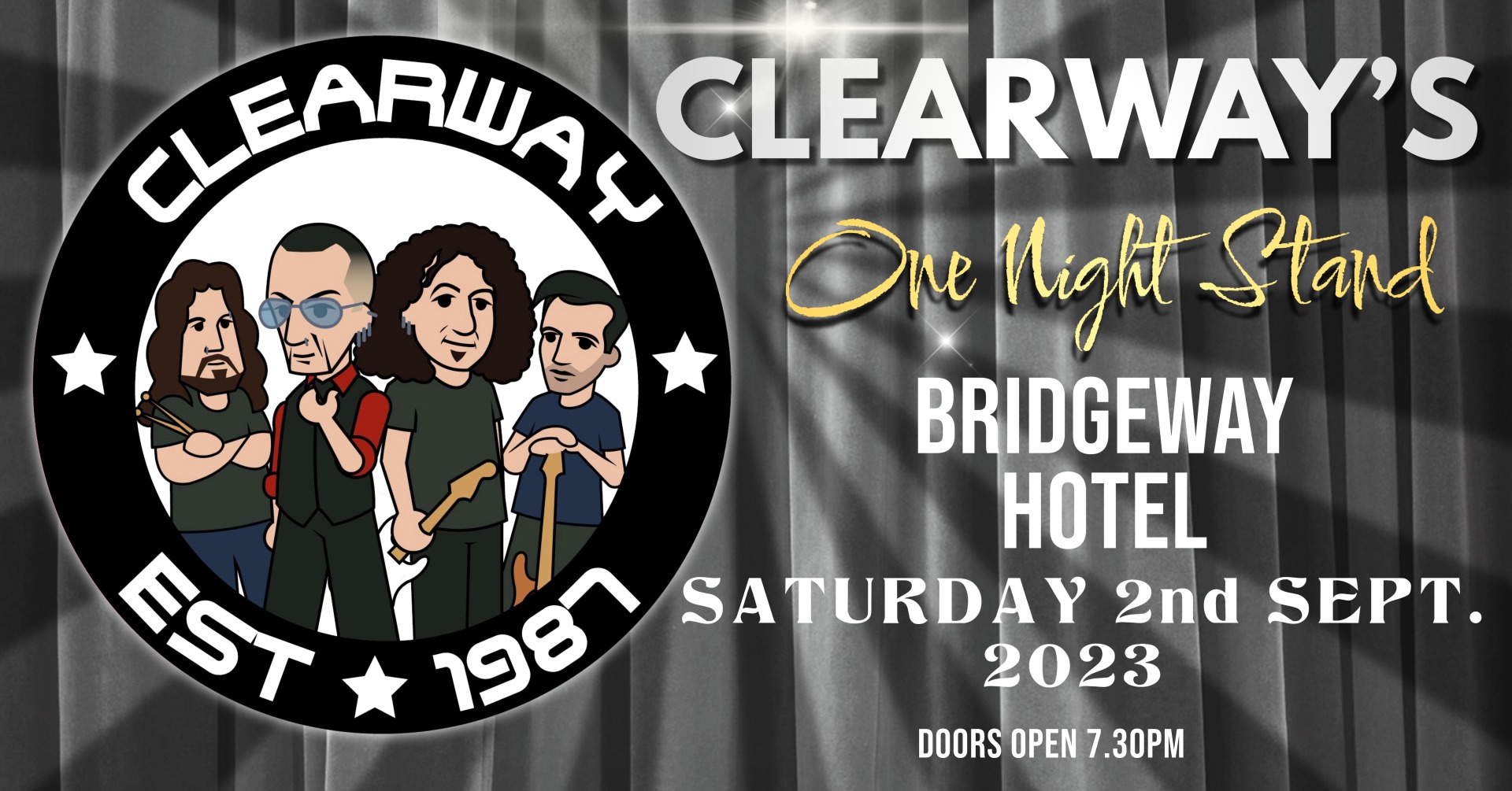 About
Following the success of their milestone 35th Anniversary show in 2022, Clearway are back for one night only at the iconic Bridgeway Hotel.
Few bands enter their 5th decade with the fierce, youthful energy of their early years, but Clearway is not just any band.
Get ready for a night of classic hits and generation defining favourites.
Location
Bridgeway Hotel
18 Bridge Road, Pooraka SA 5095