Sisters in Sound: Vanessa Estrada & Karina Lehman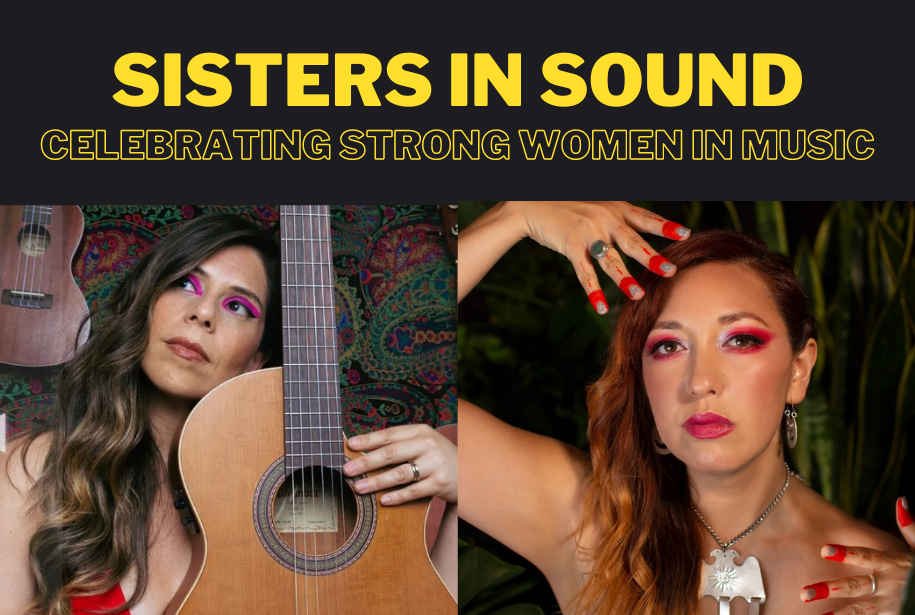 The Boite Presents Sisters in Sound; Celebrating Strong Women in Music with Vanessa Estrada and Karina Lehman at Box Hill Community Arts Centre.
Karina Lehman and Vanessa Estrada, two young women from Chile, are rising stars in Melbourne's music scene, celebrated for their unique blends of genres and captivating stage presence.

Drawing inspiration from a diverse range of artists, including Natalia Lafourcade, Violeta Parra, Perota Chingo, Lido Pimienta, Bjork, and Marissa Monte, Karina has created a sound that is truly her own, a refreshing fusion of smooth vocal loops, harmonies, Afro Latin rhythms, and electronic beats that leaves a lasting impression. Karina has been a prominent figure in the Melbourne music scene since 2014, captivating audiences with her soulful voice.

Her earliest Australian musical projects were Terrasur (2014) and Los Lopez (2019), a traditional Mexican folk band. In 2020, Karina was awarded a prize in the Australian Campus Music Competition.

Vanessa Estrada's sound blends contemporary Indie latin folk/rock, rhythmic guitars and powerful vocals. She also draws inspiration from great Chilean and International artists such as the iconic Violeta Parra. Vanessa's stories of trauma, migration, and healing, are unique and strong. She blends traditional Andean instrumentation, Charango, Qenas and Pan Flutes, with electronic elements.

The Boite is proud to present this first Sisters in Sound: Celebrating Strong Women in Music at Box Hill Community Arts Centre.
Location
Box Hill Community Arts Centre
470 Station St, Box Hill VIC 3128