How to Succeed in Cold-Read Auditions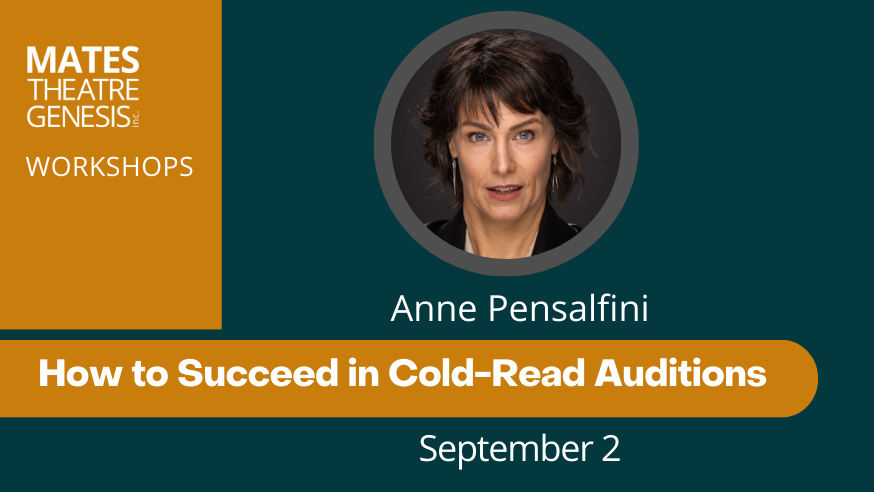 This day-long workshop, with Anne Pensalfini, teaches practical tools and techniques for actors to succeed in cold-reading auditions.

Through improvisational exercises and scripted scene work, students will learn how to embody their character's status and make strong choices based on the given circumstances of contemporary material.

They will also explore committing to the moment and staying in relationship to their scene partner.

The class culminates in a mock audition with feedback to help students identify their strengths and areas for improvement.

By the end of the day, students will have developed their skills to approach cold reads with confidence, and to create dynamic and compelling audition performances.
Saturday 2 September 2023 11:00 AM - 5:00 PM (UTC+10)
Location
Birkdale - School of Arts Hall
101 Birkdale Road, BIRKDALE QLD 4159
Contact Details