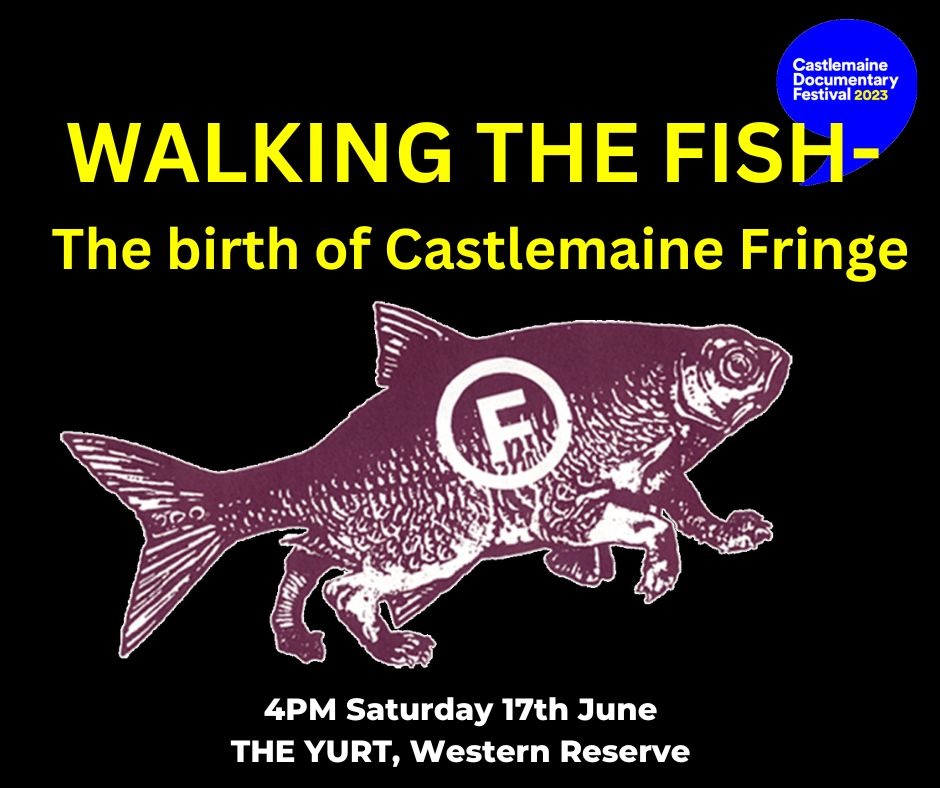 WALKING THE FISH, a film by Michael Harkin tells the tale of the birth of Castlemaine Fringe. With interviews of the original participants, tales of scandal and the triumph of community arts, WALKING THE FISH delivers an insiders look into this intriguing local history.

Walking the Fish? You'd best come along to find out that that was all about! It's a hoot!
Castlemaine Documentary Festival is back in its 9th year with
REAL STORIES. REAL ISSUES. REAL CHARACTERS. REAL CONVERSATIONS.
The Yurt
Western Reserve
Castlemaine