EPHENSTEPHEN - 35 years and STILL counting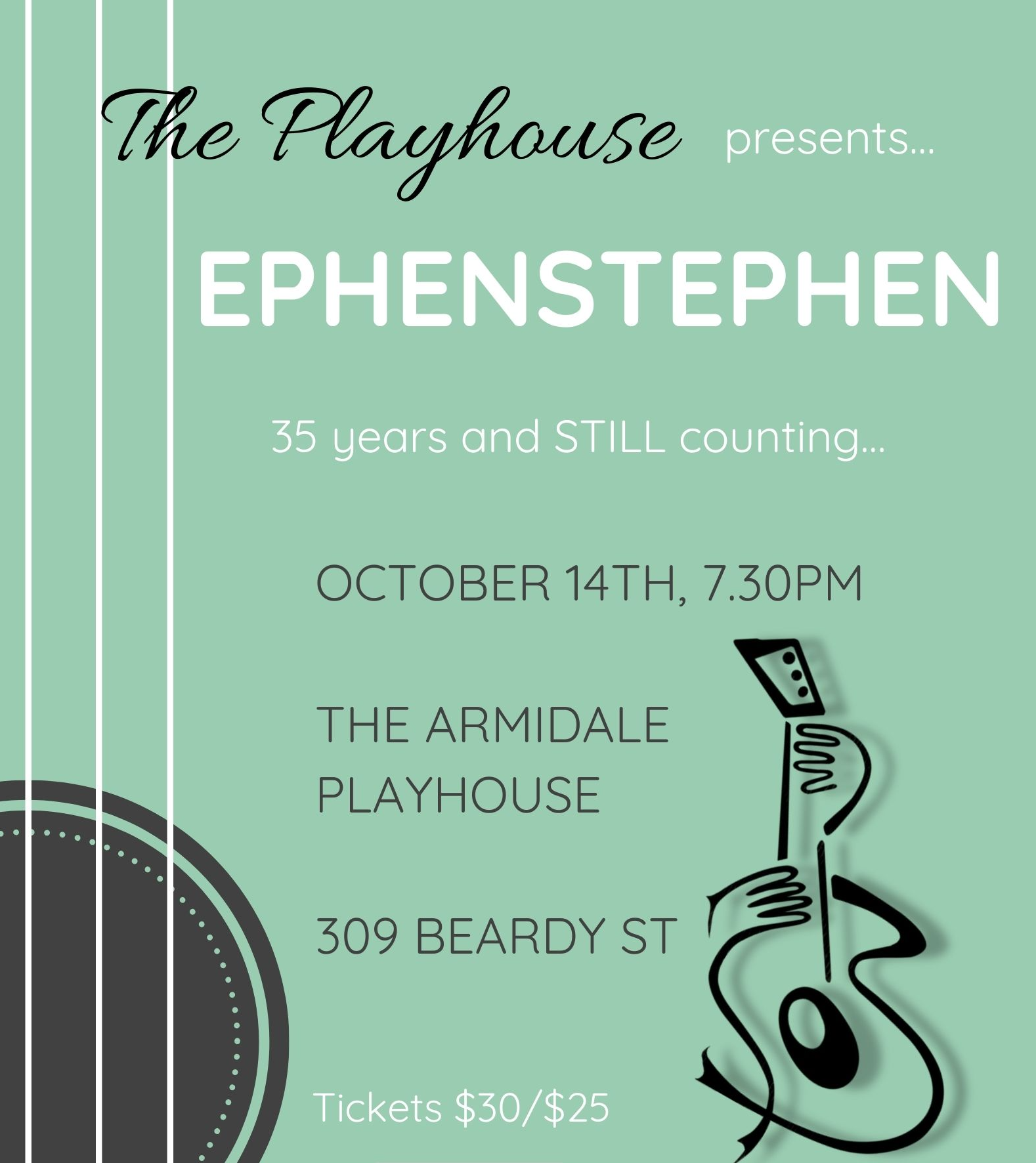 There's an oft-quoted saying about there being "nothing more beautiful than a guitar, save for perhaps two…" Purely subjective of course, but if you enjoy your strings plucked, you're in luck as the New England's premier guitar duo, EphenStephen, are returning to The Armidale Playhouse with a special programme to mark their 35 years of guitar collaboration. Please book early, often, and don't miss out otherwise everyone's going to have something to be highly strung about and fret over.
EphenStephen: "35 years and STILL counting".
Saturday 14 October 2023 7:30 PM - 9:30 PM (UTC+11)
Location
The Armidale Playhouse
309 Beardy St, Armidale NSW 2350