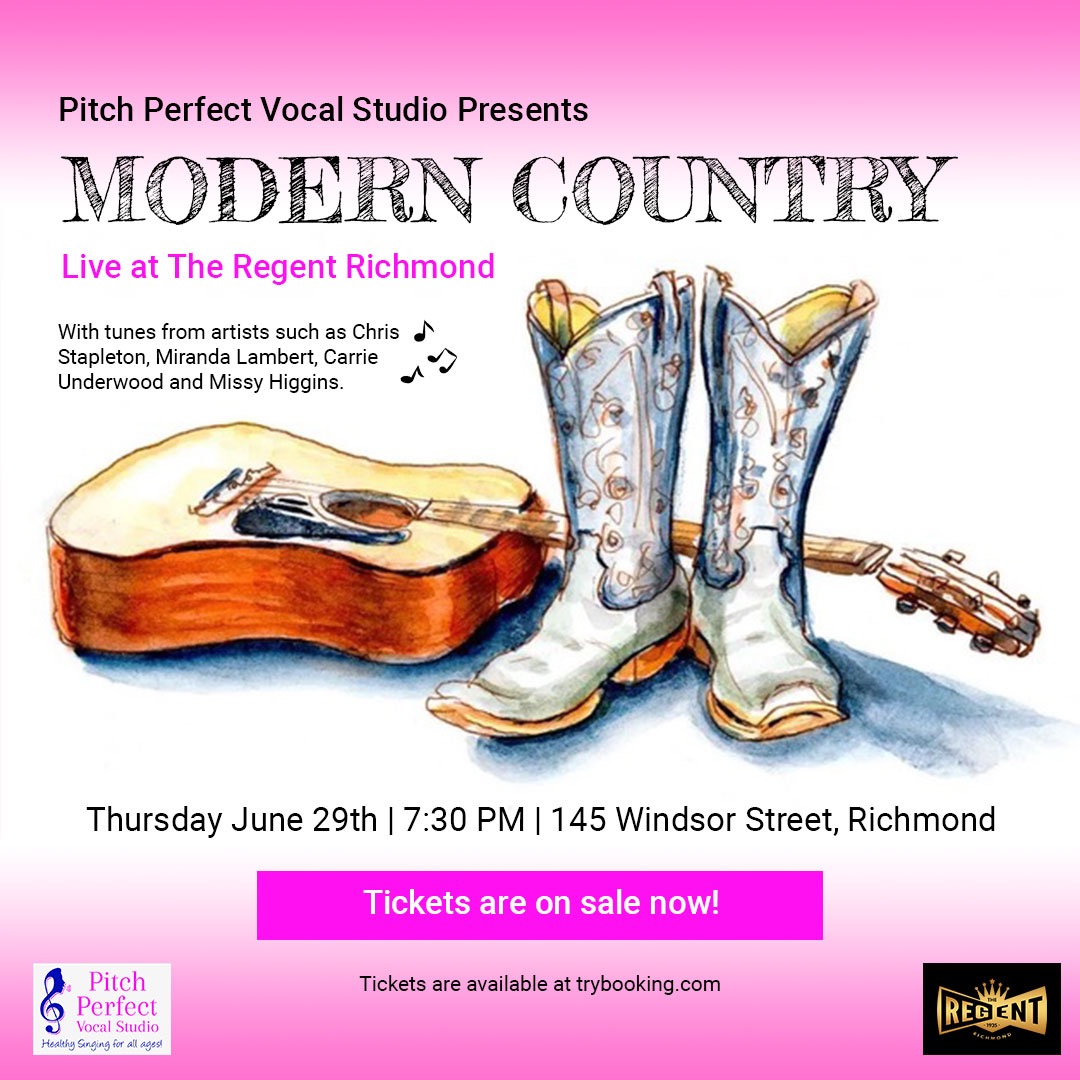 Award-winning Pitch Perfect Vocal Studio presents its Mid-Year Showcase for 2023: 'Modern Country'!
Presenting exciting tunes from artists such as Chris Stapleton, Miranda Lambert, Carrie Underwood and Missy Higgins.
Come along for a fun evening of great modern country tunes and support local singing and performing talent at the iconic Richmond Regent Theatre.
Location
The Richmond Regent Theatre
145, Windsor Street, Richmond NSW 2753