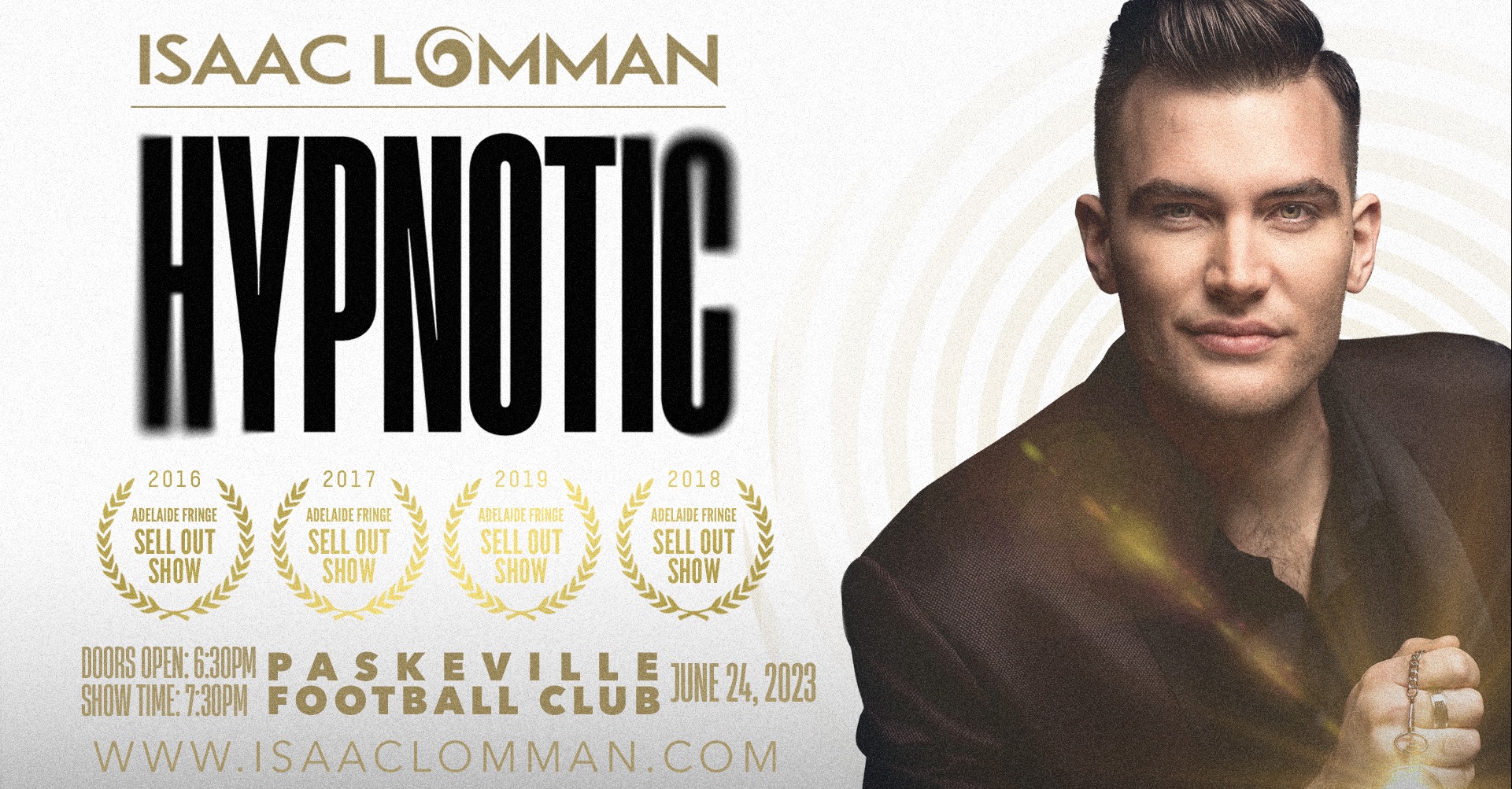 About
★★★★★ ★★★★ ★★★★★
Eventalaide The Advertiser Weekend Notes

★★★★½ ★★★★½ ★★★★★
Play and Go Stage Whispers Global Media Post

SEE the show or BE the show!

Live and One Night Only at Paskeville Football Club, Australia's Stage Hypnotist; Isaac Lomman presents HYPNOTIC.

Delving into the powerful and mysterious state of mind we call Hypnosis, Isaac takes volunteers from the audience into a hilarious journey into their incredible imaginations.

This fun all ages show will change your mind about everything you know of hypnosis and give your sides a work out with lots of laughs in the process.

Isaac is a master at fusing the power of hypnosis with hilarious routines to create stars out of audience volunteers.
Location
Paskeville Community Centre
Railway Terrace, Paskeville SA 5552