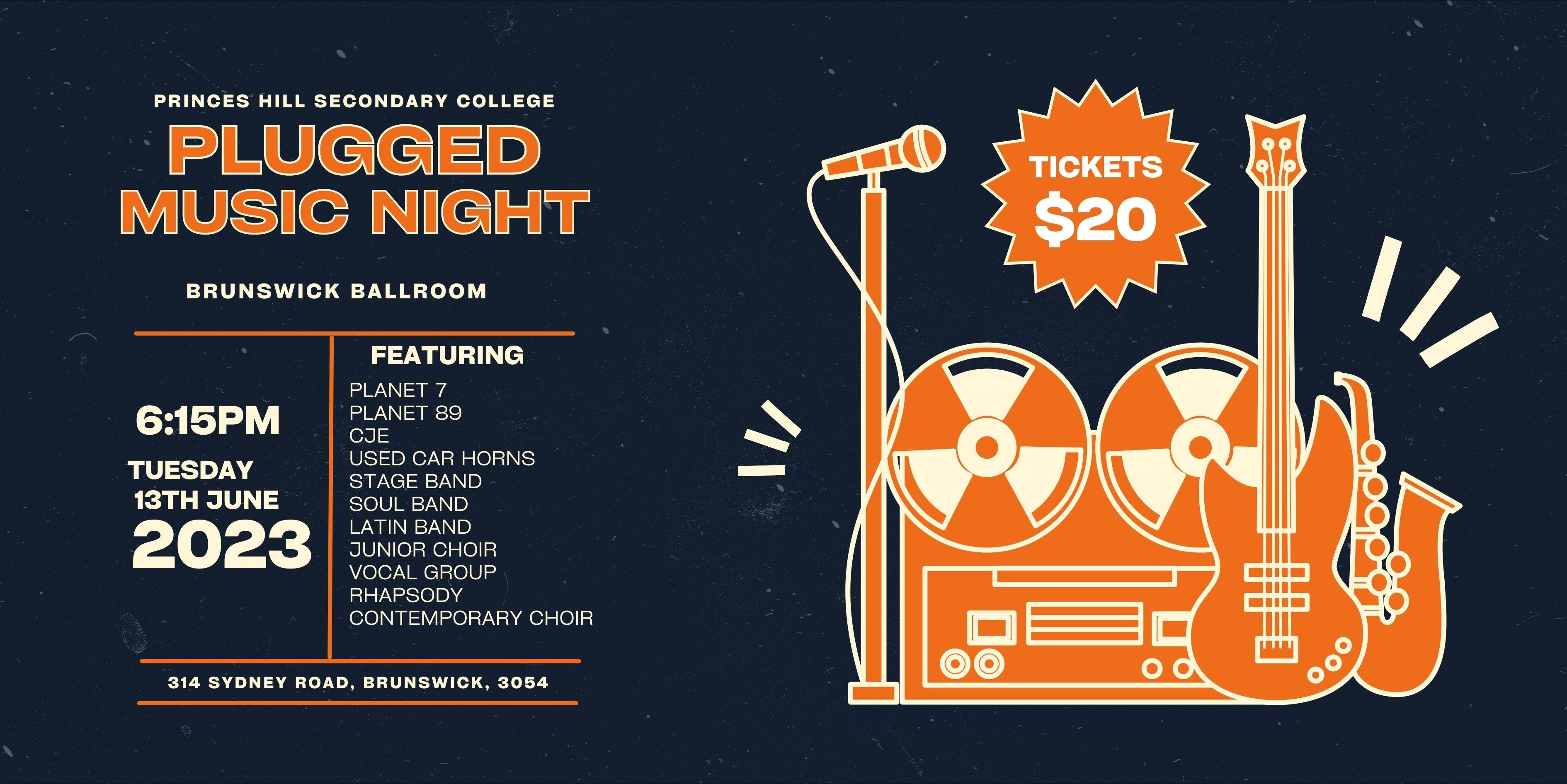 About
Students, families and friends, and staff are invited to our "Plugged" Music Night at the Brunswick Ballroom, on Tuesday 13th of June.

The "Plugged" Music Night will feature our electric ensembles, including: Stage Band, CJE, Used Car Horns, Soul Band, Latin Band, Planet Seven, and Planet EightyNine, as well as our choirs Junior Choir, Rhapsody, Vocal Group, and Contemporary Choir. The concert will be a fantastic real-world performance experience for students, and gives families the opportunity to sit down for a meal and to enjoy the evening in a casual setting.

Doors will open from 5:30, with dinner available from 5:30. Music will begin promptly at 6:15pm.
All attendees must purchase a ticket to attend. Performing students do not need a ticket. We anticipate a high number of sales, and recommend purchasing tickets early to avoid disappointment!
Location
Brunswick Ballroom
314 Sydney Road, Brunswick VIC 3056