Lloyd Spiegel 'Bakehouse Dozen' Album Launch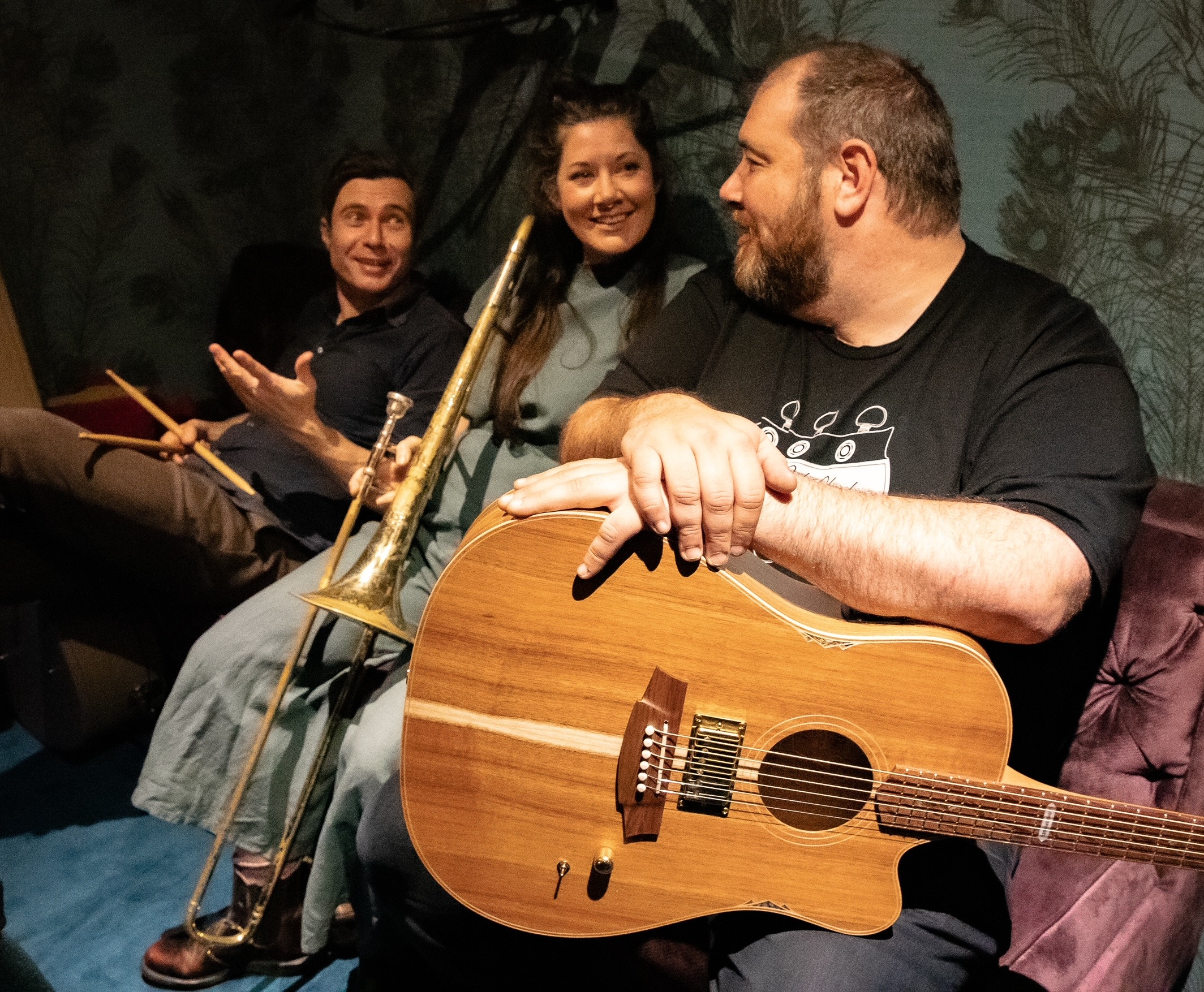 About
Lloyd Spiegel returns to Trinity Sessions, where he has sold out his last two shows.
Melbourne Blues artist Lloyd Spiegel has been touring the globe for 30 of his 40 years. The 14 time Australian Blues Award winner has one of the most interesting stories in music, having grown up on stage learning from, and touring with the founding fathers of modern Blues.
The current show features the incredibly talented Lisa Baird on Trombone and long-time collaborator Tim Burnham on drums. Combined with Spiegel's guitar wizardry, powerful vocal performance and knack for storytelling, this trio with a twist delivers a truly unique entertainment experience that reinvents the blues and dispels the cliches associated with it.
This tour celebrates the release of 'Bakehouse Dozen'. Recorded live in session with no overdubs at Melbourne's iconic Bakehouse studios, the album offers reimagined versions of songs from Spiegel's last 3 multi-award winning recordings and showcases the raw energy and depth of the trio, signalling what's to come.
"A revelation, the consummate performer, an Oz Blues & Roots icon."
- Rolling Stone
"A guitarist almost without peer, Spiegel deconstructs how the blues guitar is
supposed to operate, makes sweet love to it, then kicks it out the back door"
- Australian Guitar Player Magazine
"Spiegel is ALL presence, authority, rhythm and drive. He epitomises control,
soul and passion with white hot ferocity and blazing instrumental mastery
dangerous enough to spark a destructive inferno."
- The Age, Melbourne
Lloyd will be doing two sets; no support.
Trinity Sessions is a fully reserved seating concert style venue where the focus is on the music with bar facilities pre-show and interval. The bar is not open during the performances. Trinity Sessions sells a range of beer, wine, cider, soft drinks and small snacks. No BYO drinks allowed and no BYO food allowed into the concert space.
ACCESSIBILITY - Should you require a wheelchair space please contact Roger on 0401122256 or trinitysessions@outlook.com.au to arrange.
Bar from 6.30pm. Concert space doors open 7pm. Music 7.30pm.
Location
Trinity Sessions S
318 Goodwood Road, Clarence Park South Australia 5034