Steel Magnolias (SOLD OUT)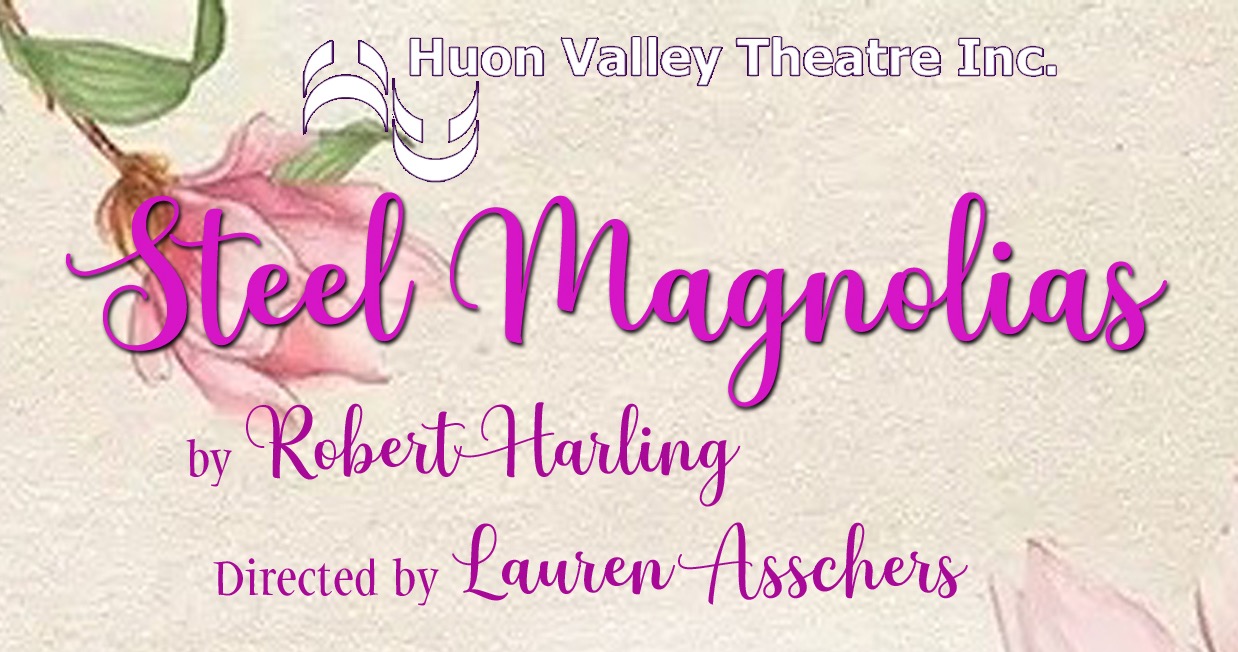 About
Set in the eighties, Steel Magnolias is a play by American writer Robert Harling about the bond between a group of Southern women in northwest Louisiana. As the title suggests, the female characters are "as delicate as magnolias but as tough as steel" as they deal with life's unforeseen tragedies and heartaches.

There are five performances in this season, with opening night being a Girls' Night Out fundraiser for Shaun Fennell to help his recovery from Leukaemia. Girls' Night Out tickets are $25 per head, which includes show and snacks.

Other performances are $20 adult, $15 concession.
'Door sales are available if online booking has closed'
Location
Huonville Town Hall
Main Street, Huonville Tas 7109