Demand Avoidance: Autism, PDA & ADHD - Perth (Leederville)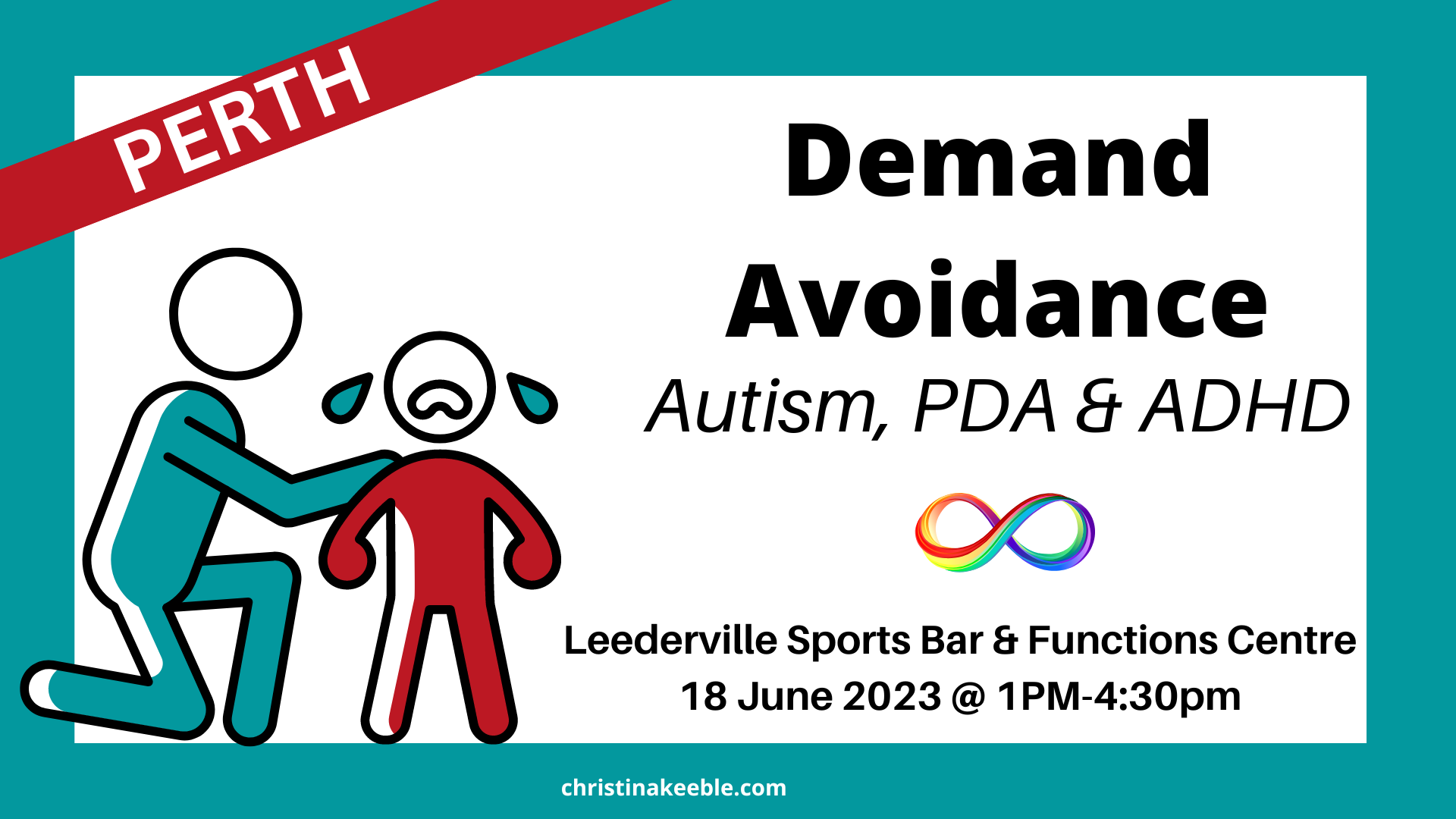 About
Perth, join Christina Keeble in person as she explores what demand avoidance is, how it can look in Autistic & ADHD kids and explain what PDA (Pathological Demand Avoidance) is. She will delve into why traditional behaviour strategies don't work and how to best support with trauma informed, relationship based approaches. Christina has 21 years of professional experience as a specialist teacher, experience in disability and community services & lived experience as an Autistic mum to 2 neurodivergent PDAers.

Suited for ND adults, parents/carers, teachers, ed support staff, disability workers, allied health & more. Not suited for children.

A copy of the notes & the digital certificate of attendance will be emailed out after the live event. Tickets $67 - limited tickets available.

If you are plan or self managed, you might be able to claim the ticket under parent training for NDIS funding.

The even will be held in Leederville Sports Bar and Functions Centre, Leederville, Perth, WA.
Date
Sunday 18 June 2023 1:00 PM - 4:30 PM (UTC+10)
Location
Leederville Sports Bar & Functions Centre
246 Vincent Street, Leederville WA 6007