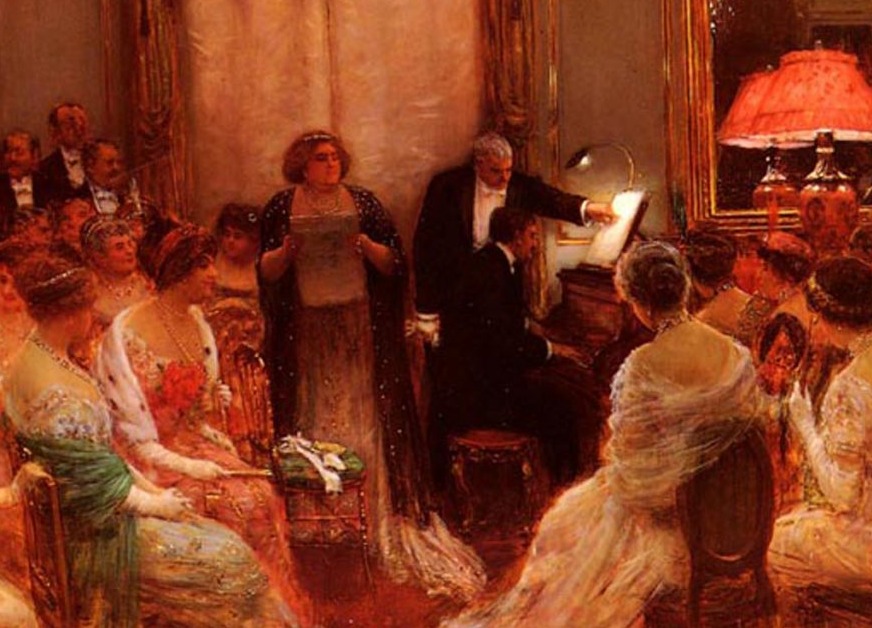 About
Four singers from VOX present a program of chamber works for four voices and piano by Haydn, Schubert, Brahms, Tchaikovsky and more, accompanied by Wendy Rechenberg.

Vocal quartets accompanied by piano were the brainchild of Joseph Haydn, inspired by English glees but adapted for the aristocratic salons of Vienna, where restrictions on public entertainments fuelled a demand for domestic music-making. The form was picked up by Schubert and copied by other composers through the 19th century. Vocal quartets with piano accompaniments became poplar and in aristocratic and middle class music rooms around Europe but remained closely associated with the salons of Vienna where they reached their full development in the works of Johannes Brahms.

Join Alison Ho, Lyndell Allen, Kyle Hackwill and Peter Freund, accompanied by Wendy Rechenberg on piano, as they take you on a tour of salon quartets from Haydn to Tchaikovsky.
Date
Saturday 10 June 2023 7:30 PM - 8:30 PM (UTC+10)
Location
Get directions
Anglican Diocesan Centre
49 Lydiard Street South, BALLARAT CENTRAL VIC 3350