Evangelical Women In Academia Conference 2023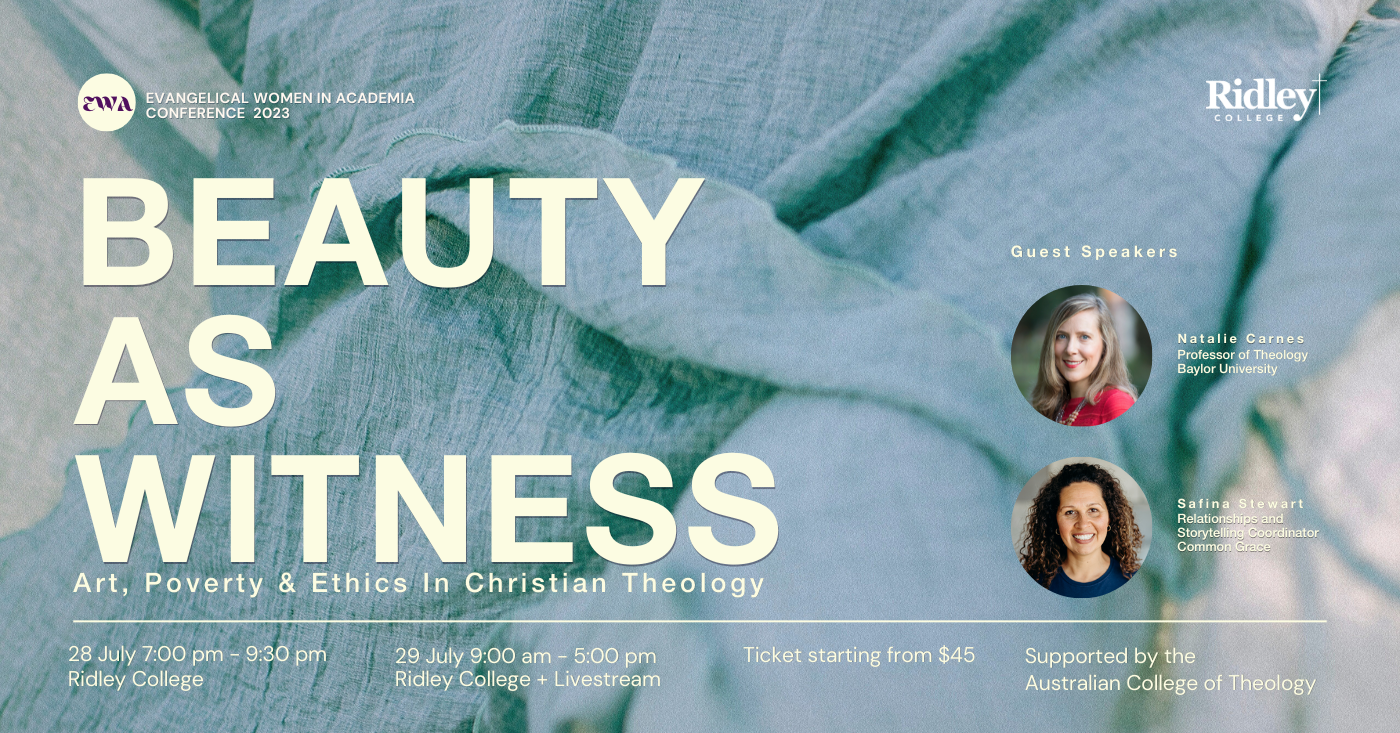 Beginning in 2018, Ridley's biennial EWA conference seeks to platform, promote, encourage, train, equip, and inspire Christian women in academic work across Australia. This year's conference keynotes are given by constructive theologian Dr. Natalie Carnes (Baylor University) teaching on ethics, art, and poverty in Christian theology.

Friday's event will feature Aboriginal and Torres Strait Islander artist and educator Safina Stewart, speaking about art, faith and indigenous spirituality. Safina will also lead us in some hands-on responsive creative work of our own.

In addition, short papers and workshops/seminars provide opportunity to learn from a wonderful line up of Australian Christian women HDR students, academics, writers, and practitioners.
Date
Friday Night: 7:30 pm - 9:30 pm (In-person only)
Saturday: 9:00 am - 5:00 pm (In-person + Livestream)
Location
Ridley College in Parkville and Livestream.