Ensemble Liber: Features from Korea at Langley Estate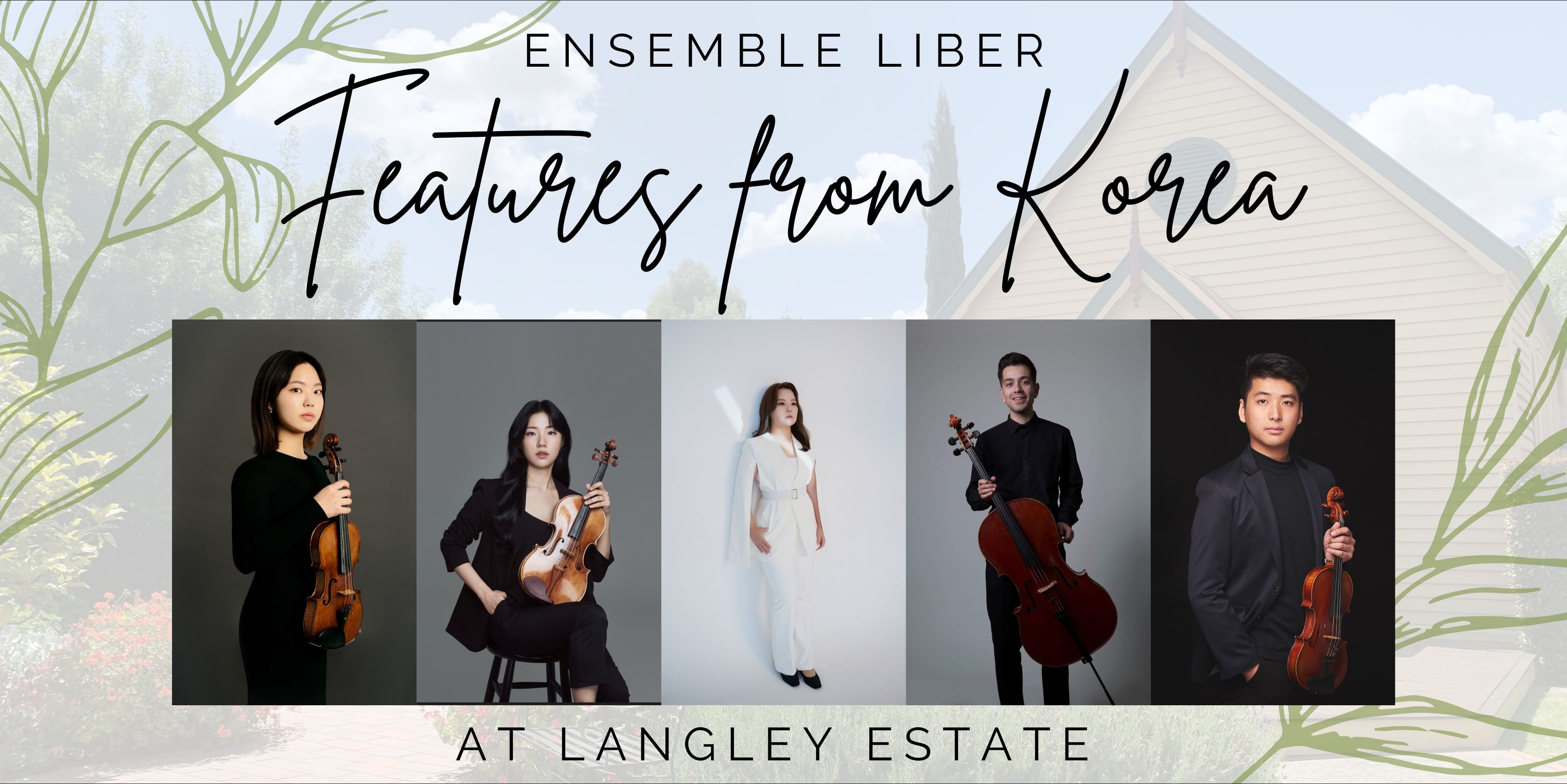 About
Ensemble Liber has been bringing the magic of luscious string sounds to audiences since 2018. Usually a string quartet, this special concert at Langley features the brilliant guest pianist Yuna Kang and guest violinist Ryeong-eun Jang of 'The Eum' from Korea.

After graduating from Poland's prestigious Chopin University of Music - a conservatorium and academy located in central Warsaw and one of the largest music schools in Europe - Yuna is now active as a chamber musician in Korea and an official accompanist for the Ulsan University of Music. The vibrant violinist Ryeong-eun is taking a short break from her position in the Ulsan Nam-gu Symphony Orchestra to play in this wonderful collaboration of young performers from The Eum and Ensemble Liber.

Refreshments will be served following the performance in the Langley Hall mansion.
Location
Lauriston Chapel at Langley Estate
484 Napier St, White Hills Victoria 3550