Victorian State Ballet Annual Auditions for 2024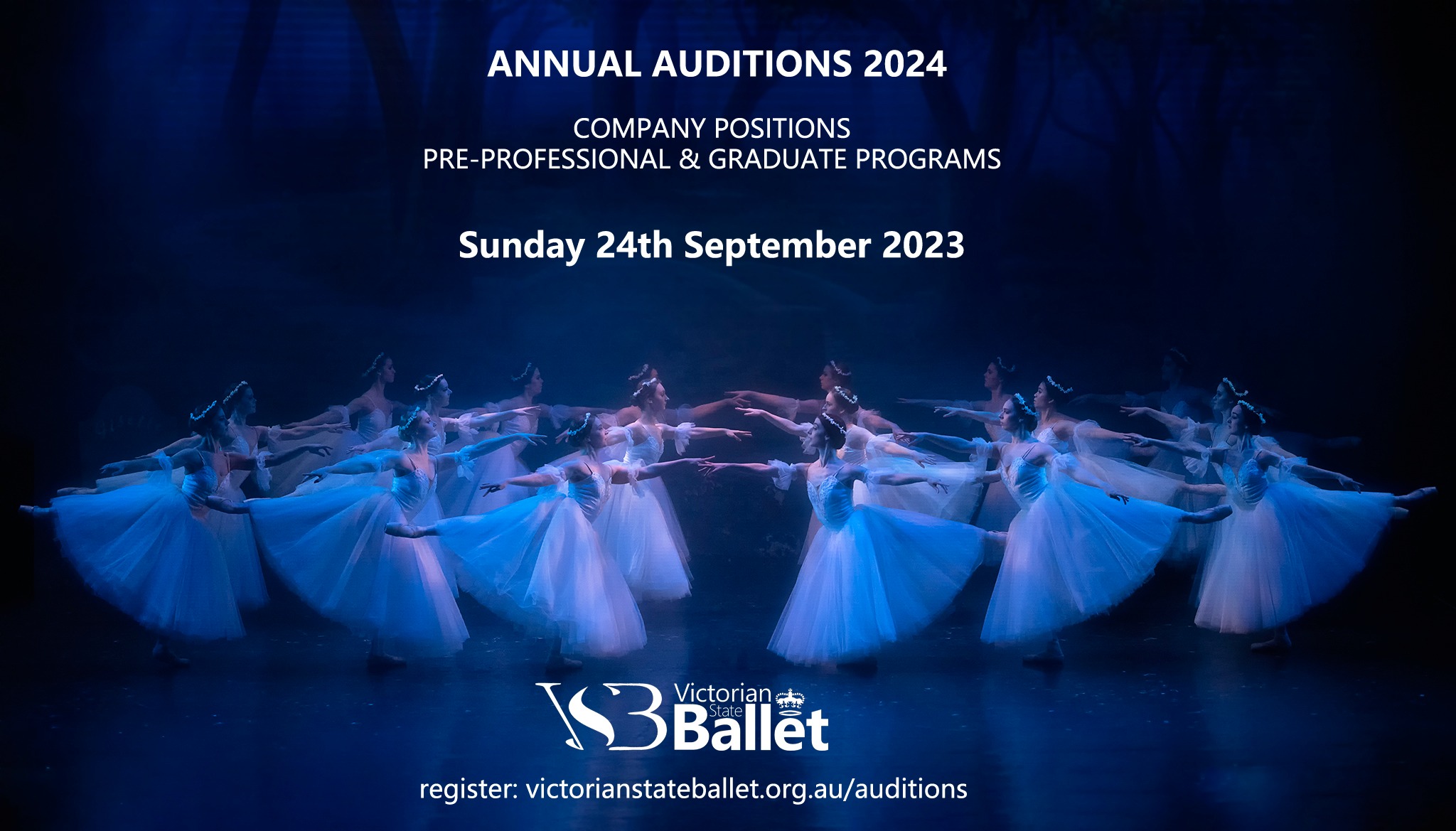 About
The 2024 annual auditions for company positions and Pre-Professional & Graduate Apprentice Programs will take place in Melbourne, Victoria on Sunday 24th September 2023. The audition will consist of a classical ballet class including barre work, centre work, port de bras and adagio, allegro, male technique including tours a la seconde and tours en l'air and pointe work for females.
Interviews will be conducted directly after the class for those selected. Applicants for both the company positions and training programs will need to register via trybooking plus email CV & dance shots. Email to admin@victorianstateballet.org.au
Our preference at VSB is to see applicants live at the auditions, however, digital auditions are accepted for those not available on Sunday 24th September to participate in person. Please follow the guidelines on the website for the required digital material. Successful digital audition applicants will be sent a ZOOM link for an agreed suitable interview time.
Location
VSB Studios
29/10, Mirra court, Bundoora Victoria 3083