Year 11 Drama Performance at The Citadel (SOLD OUT)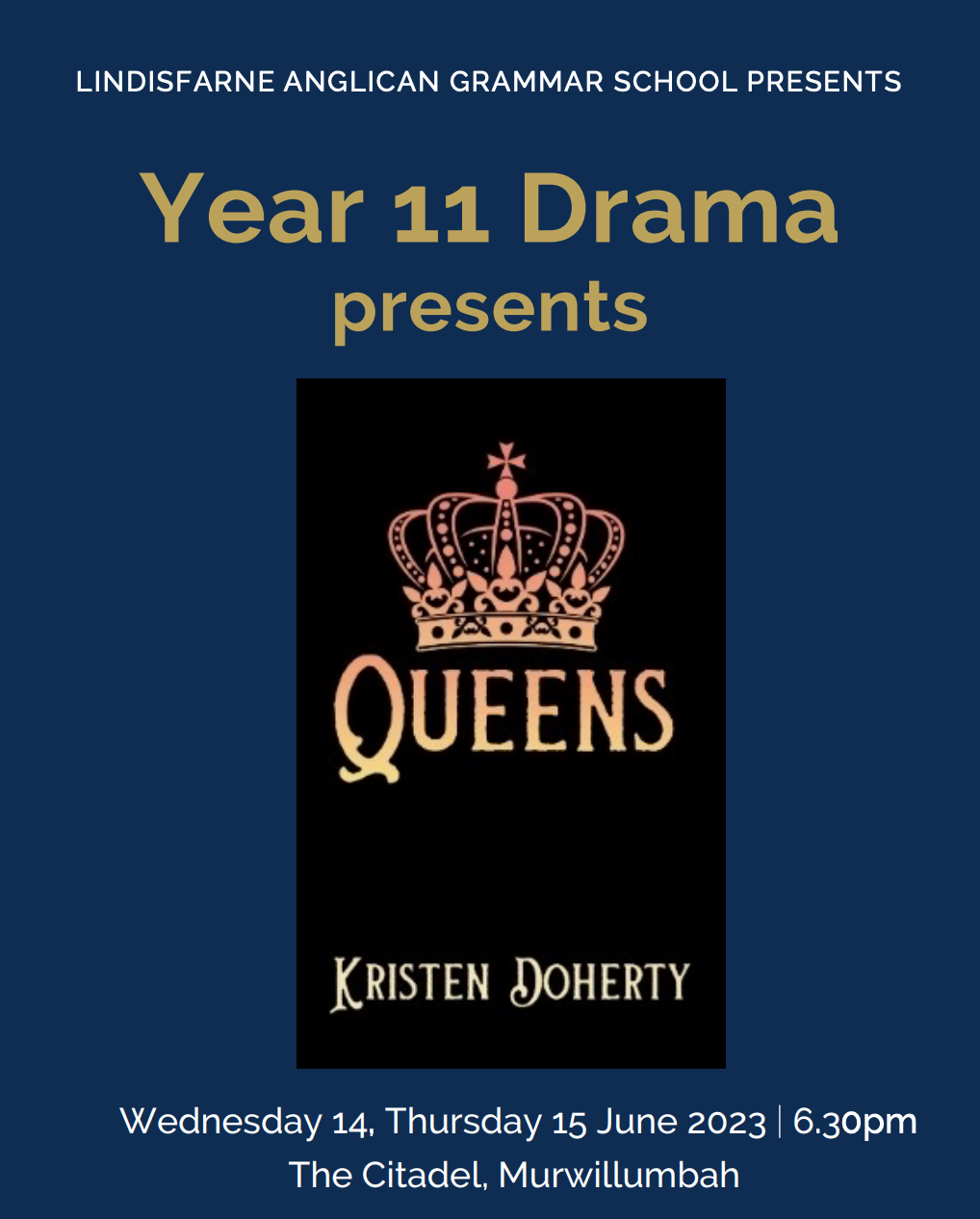 Year 11 Drama will be presenting the Australian play "Queens" by Kristen Doherty at the Citadel on Wednesday 14 and Thursday 15 June. We extend a warm welcome to you and your family and friends.

Please note that the content of the play focuses on the six wives of King Henry VIII and as such, there is some mature content. Original source documents, letters, recounts, poems and songs of the time have been used in the scripts creation. The role of Elizabeth I will be played by Ella Mitchell on Wednesday 14 June, and Michaela Zarge on Thursday 15 June, with the girls alternating the role of Anne of Cleaves on the alternative evening.
Location
The Citadel Murwillumbah
21 Queen St, Murwillumbah NSW 2484