Aldrin Moon to Mars Experience (SOLD OUT)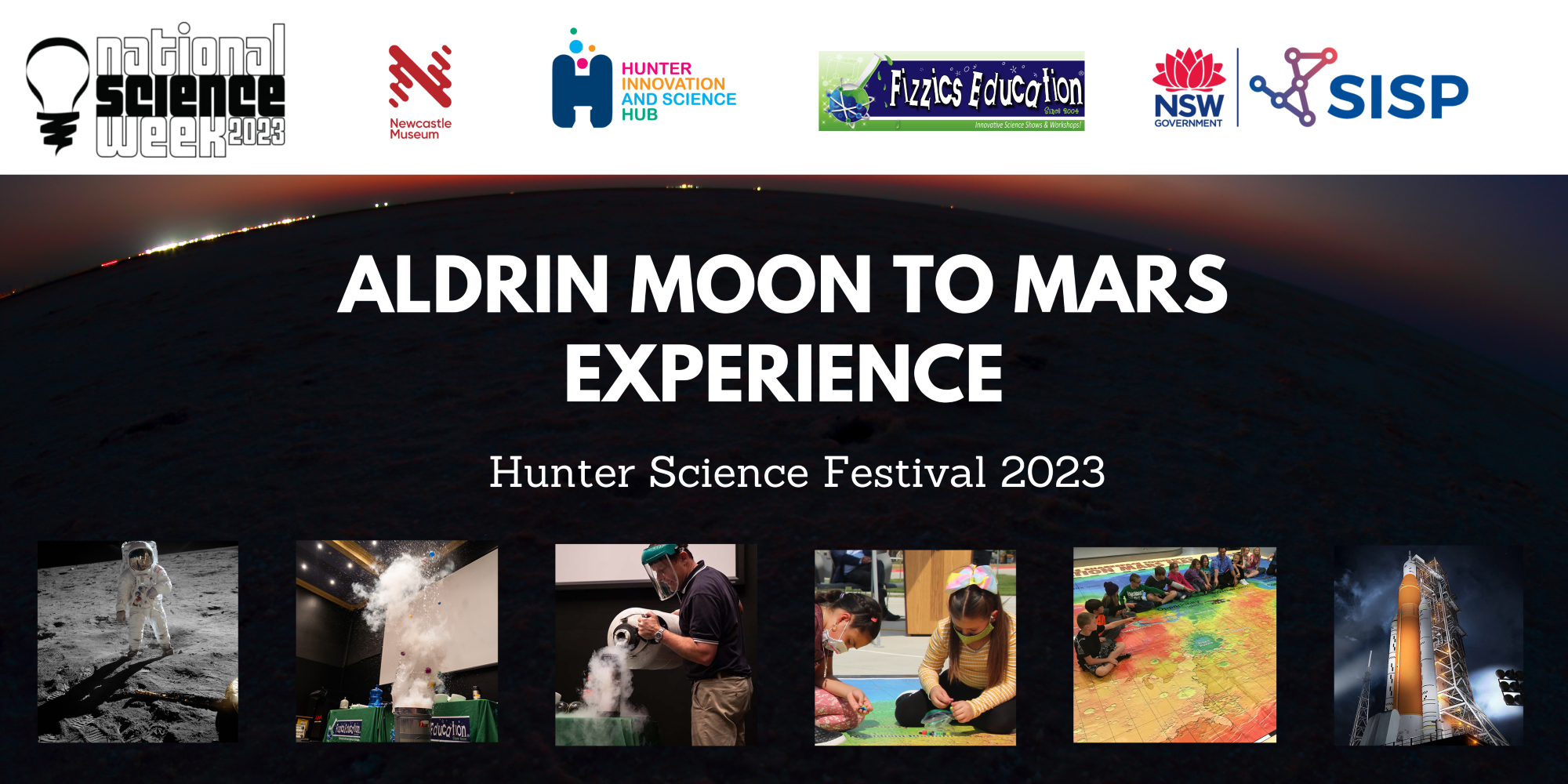 About
Get ready for an astronomical adventure with the Aldrin Moon to Mars experience! Dive into the mechanics of rockets, explore the phenomena of microgravity, and examine the scientific activities conducted on the lunar surface. Journey through history from Buzz Aldrin's Apollo era to the contemporary Artemis missions while setting your sights on future Mars expeditions. Experience interactive activities on a massive Mars map, generously provided by the Aldrin Family Foundation. This captivating event is brought to you by the NSW Department of Education's STEM Industry School Partnerships program and Fizzics Education.

Tickets for this extraordinary event are limited, so secure yours soon!

Session Times:
10:00am – 10:50am
11:00am – 11:50am
12:00pm – 12:50pm
1:00pm – 1:50pm

Sessions will be held in Newcastle Museum's Theatrette. Tickets are required for all attendees over the ages of 2. Adults must supervise their children.
Location
Newcastle Museum
6 Workshop Way, Newcastle West NSW 2300