FLEETWOOD MAX – DINNER AND SHOW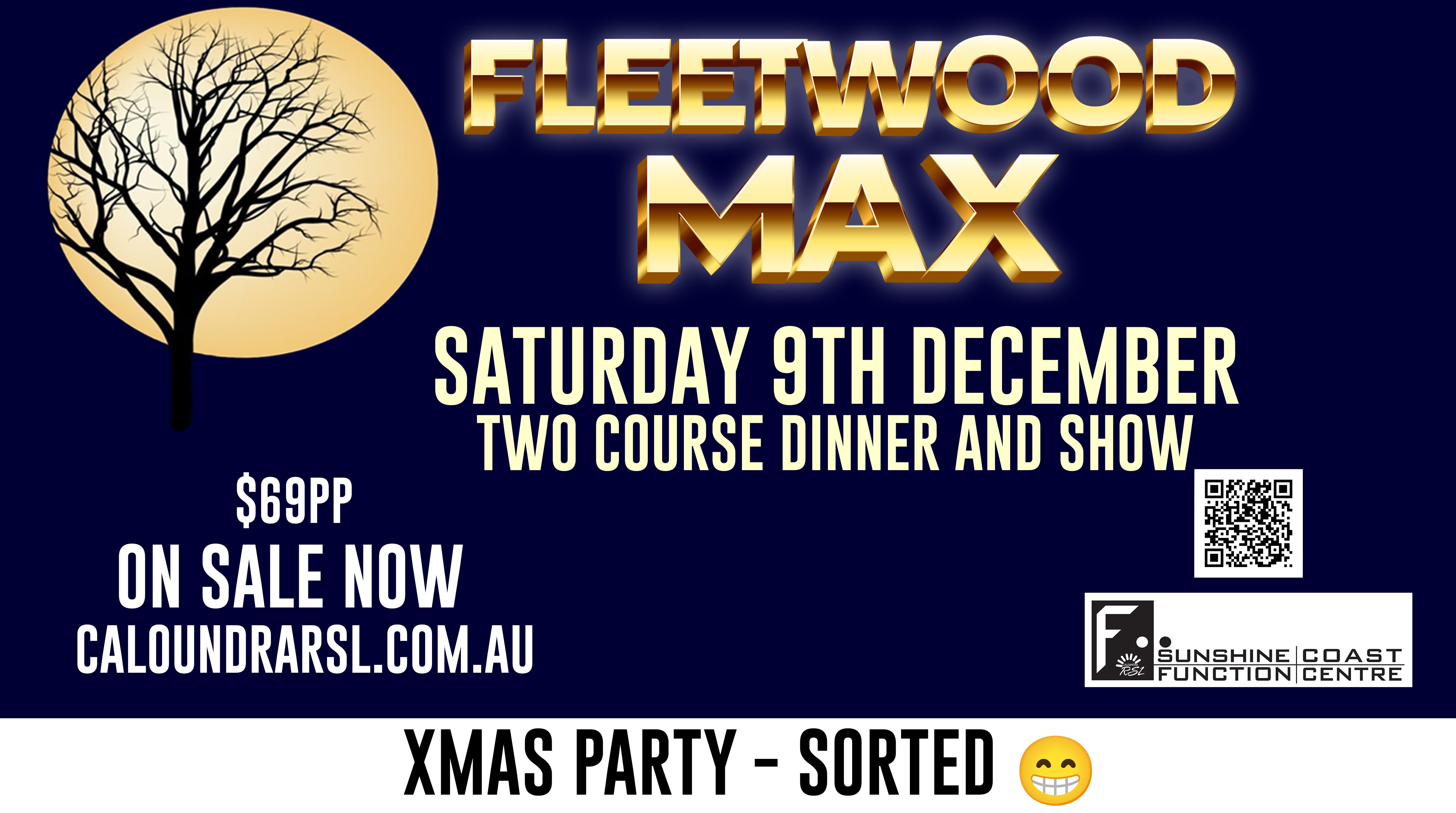 Join us on Saturday, December 9th, 2023, for a sensational evening of music and entertainment with Fleetwood Max. This two-course dinner and show event will take place at the Sunshine Coast Function Centre (Caloundra RSL).

The doors will open at 6:30 PM, followed by dinner at 7 PM, and the show will kick off at 8 PM. Immerse yourself in the captivating sounds of Fleetwood Mac as the talented members of Fleetwood Max take the stage. Don't miss out on this unforgettable experience, the perfect function for your end-of-year Christmas Party Celebration.

Fleetwood Max is a band dedicated to recreating the iconic sound of Fleetwood Mac. Led by Sue Jones, a talented singer with an impressive background, the band delivers a captivating performance. Joined by Fallon Williams III on drums, Peter Valentine on keyboards, Rick Petropoulos on bass, Debbi Arpini on percussion and vocals, David Hampton on lead guitar, and Jordan Zdimirovic on vocals.

Get Your Group Together Now!
Saturday 9 December 2023 6:30 PM - 10:00 PM (UTC+10)
Location
Sunshine Coast Function Centre (Caloundra RSL)
19 West Terrace, Caloundra Queensland 4551