INNER WEST MUSIC FEST - Live@PRATTEN!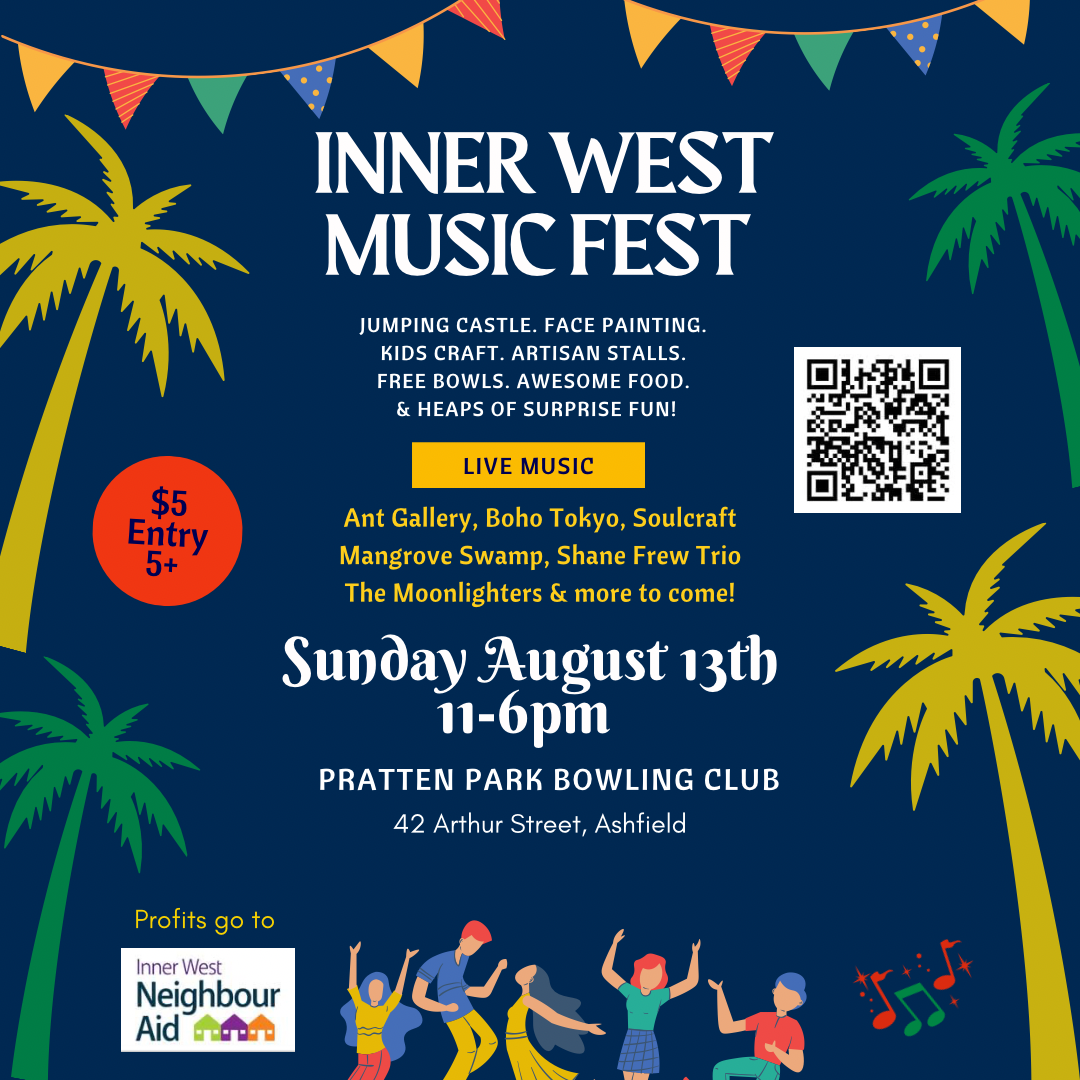 About
Our long awaited annual community music festival at the iconic art deco Pratten Park Bowling Club in the heart of Ashfield!
Our community volunteer run festival showcases the best of our local bands - all playing for free! Our generous sound system sponsor AV1 supports our technical needs & our talented young Futureproof Youth Music Development crew will help run the event.
Prattens amazing chef Steve will roll out delicious fest food all day & our local bakers will delight you with sweet treats of all kinds.
The jumping castle & toddler corner will keep your active kids busy and fun arts & crafts will captivate your creative kids.
Artisan stalls give the shoppers their fix & free bowling on our original 1930s green will keep all the sporty types happy.
If that's not enough there are 10 awesome bands & a whole bunch of dancing to be had!
A small fee for 5yrs & over will help us with expenses and this year our chosen charity is Inner West Neighbour Aid - right here in Ashfield!
Location
Pratten Park Bowling Club
42 Arthur Street, Ashfield NSW 2131