Dr Phyllis Cohen - The Building Blocks Program: Building Resilience in families in the child welfare foster care system.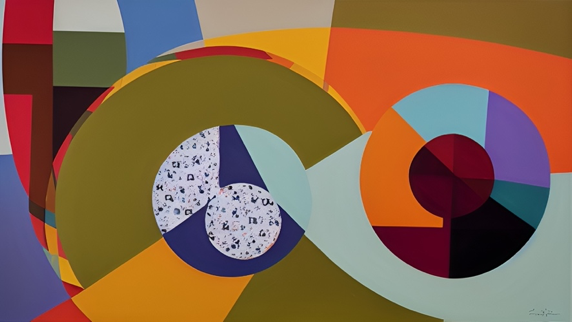 In this first of two webinars, Dr Phyllis Cohen will talk about Building Blocks, an innovative program that offers treatment to impoverished, highly resistant and high-risk families who live with intergenerational trauma resulting in poverty, homelessness, domestic violence, drug addiction and multiple other factors that cause family disruption and instability. In the US, services for such families are typically focused on what parents and children are "doing" rather than paying attention to what is happening on the inside. As such, parents are mandated to take classes in anger management, drug treatment, and parenting, with a focus on what to "do" in caring for children, and these approaches do not heal inner wounds.
The program offers a psychodynamic mentalization-based treatment for families with a one or more children at risk of being placed, or are already placed, in foster care. The model promotes mentalization/reflective functioning, attachment and bonding, in a population desperately craving connection. Building Blocks provides training for therapists, dyadic treatment for parents and children utilizing video and videofeedback, in addition to reflective supervision for the clinicians. This program supports family resilience by facilitating trust, healing and attachment within both parent-child and supervisory relationships.
LEARNING OBJECTIVES:
After participating in this webinar you will be able to:
Explain what a Building Blocks therapist does to increase parental capacity and foster more secure attachment between birth mothers and their children in foster care.

Describe how video is used in providing video feedback to birth mothers.

Discuss ways that Reflective Supervision helps the therapist keep the parent in mind within the Building Blocks model of Nested Mentalization.
Venue: Online Webinar via Zoom
Date: Sunday, 20th August, 2023.
Time: 3 p.m - 5 p.m (Sydney/Melbourne Time)
Price: $90 (General), $40 (Trainees, Students e.g. Psychiatry Registrars, ANZAP, Westmead trainees) - includes access to video recording for 30 days, excluding clinical video observation content.
***Please save date for Dr Cohen's second webinar, Saturday 9th September 9-11AM (AEST - Melbourne/Sydney) on Mothers, Infants and Young Children of September 11, 2001***
About Dr Phyllis Cohen: Phyllis Cohen, PhD, is a psychologist/psychoanalyst in private practice in New York City. She's a clinical supervisor at the NYU Post-Doctoral Program in Psychoanalysis and Psychotherapy, where she's on the Executive Committee Family Systems and Psychoanalysis Project. She's taught child, marital, and family therapy in many professional training programs, and is on the faculty of the Trauma Institute at the Manhattan Institute for Psychoanalysis. She's the founder and director of the New York Institute for Psychotherapy Training in Infancy, Childhood and Adolescence; and consultant, trainer, director and supervisor at the New Alternatives for Children (adoption service) in New York.
Dr Cohen has authored, co-authored and edited numerous articles, chapters and texts, including: Mothers, Infants and Young Children of September 11, 2001: A Primary Prevention Project (Beatrice Beebe, Phyllis Cohen, K. Mark Sossin & Sara Markese (Editors), 2013); Healing after Parent Loss in Childhood and Adolescence: Therapeutic Interventions and Theoretical Considerations (Phyllis Cohen, K. Mark Sossin & Richard Ruth (Editors), 2014); and The Mother-Infant Interaction Picture Book (Beatrice Beebe, Phyllis Cohen & Frank Lachmann, 2016)
Webinar hosted by Empathink Association of Psychoanalytic Self Psychology.
Please direct enquiries to empathink.assoc@gmail.com .