2023 GALA OPENING and AWARDS Presentation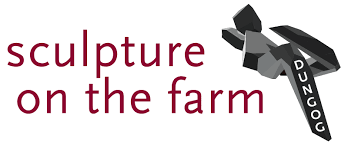 About
The Gala Opening on Friday 29 September from 5pm is an event not to miss with the opportunity to meet many of the sculptors, especially winning sculptors of the 2023 Awards including the 3 Acquisitive Awards.
Sculpture on the Farm is a biennial sculpture exhibition held at 'Fosterton', Dungog to showcase established

and emerging Australian sculptors will display up to 100 works in the galleries, gardens and paddocks of this picturesque rural cattle property.
On-line bookings only for Gala Opening.
General admission Saturday 10 am to Monday 12 pm available at 'Fosterton'
29 September 2023 from 5pm to 7pm
Location
'Fosterton'
824 Fosterton Road, ADDRESS2, Fosterton, NSW 2420
Further information email: info@sculptureonthefarm.com