St Ursula's College - 2024 Scholarship Examinations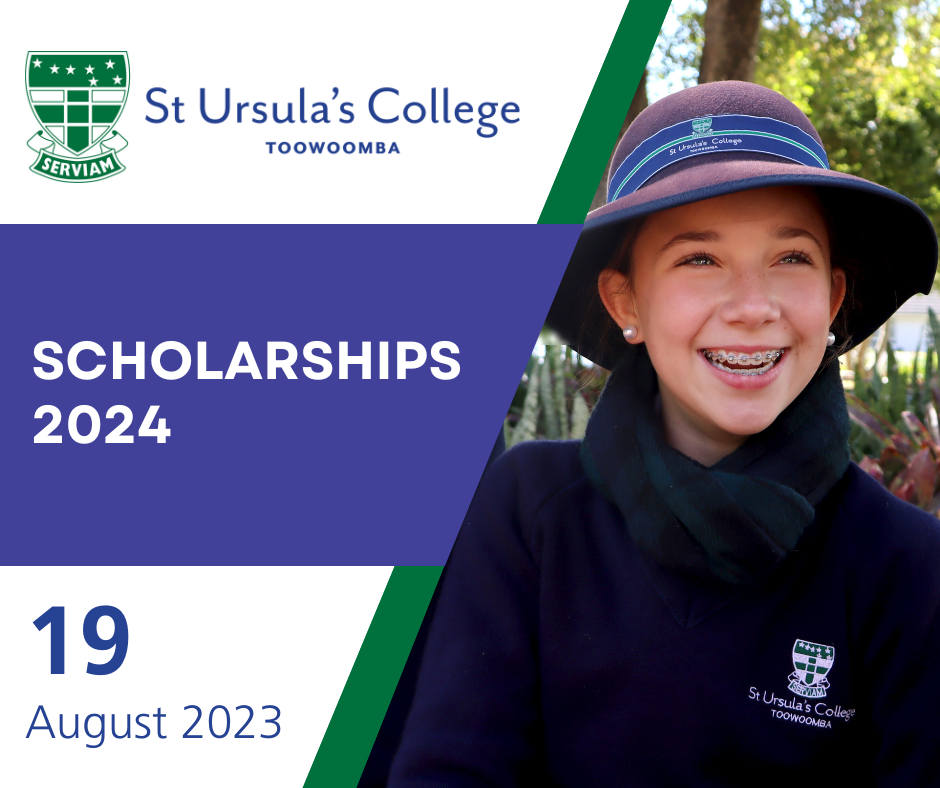 St Ursula's College will be offering a range of scholarships of different values to both current and new students in:

Entering Years 7, 8, 9 & 10 in 2024
Entering Year 7 in 2025

Previous unsuccessful applicants are welcome to re-sit the scholarship examination.
Please note the $50 fee is only payable once regardless of the number of scholarship categories selected.

Applications open Friday, 7th July 2023 at 8:00am
Applications close Friday, 11th August 2023 at 3:30pm

Scholarship Examination Day will be held on Saturday, 19 August from 9:00am - 11:30am, at St Ursula's College Toowoomba.
Location
St Ursula's College
38 Taylor Street, Newtown Queensland 4350