THE DOWNFALL OF BEN ROBERTS-SMITH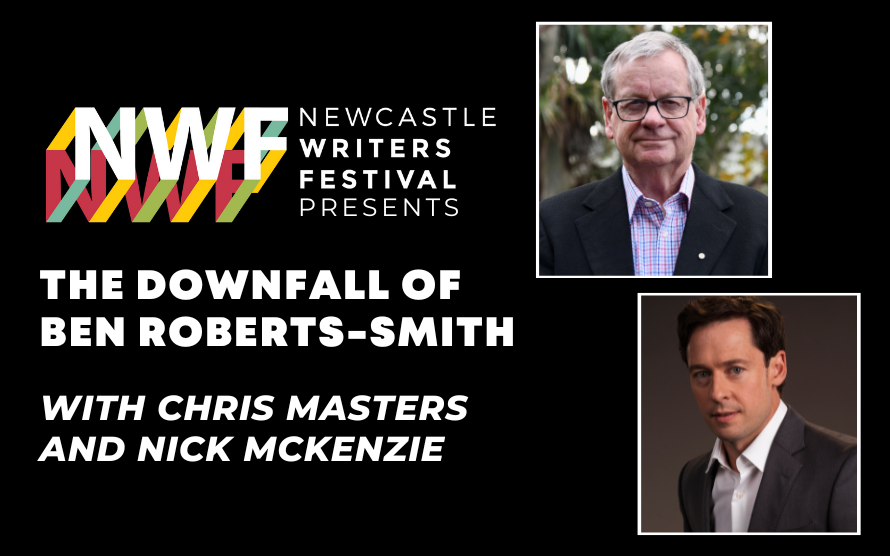 About
Newcastle Writers Festival presents a special event with award-winning investigative journalists Chris Masters and Nick McKenzie on 28 July to launch their respective books which centre on the downfall of decorated soldier Ben Roberts-Smith.

Chris Masters (Flawed Hero: Truth, Lies and War Crimes, Allen & Unwin) and Nick McKenzie (Crossing the Line: The Inside Story of Murder, Lies and a Fallen Hero, Hachette Australia) will speak to festival director and former journalist Rosemarie Milsom about their investigations, which began in the battlefields of Afghanistan and led them to the frontlines of the Federal Court.

There will be a book signing at the conclusion of the event thanks to MacLean's Booksellers.

This event is supported by the University of Newcastle's School of Humanities, Creative Industries and Social Sciences.
Location
Newcastle Conservatorium Concert Hall
Cnr Laman Street, Auckland St, Newcastle NSW 2300