Crookwell Garden Festival 2023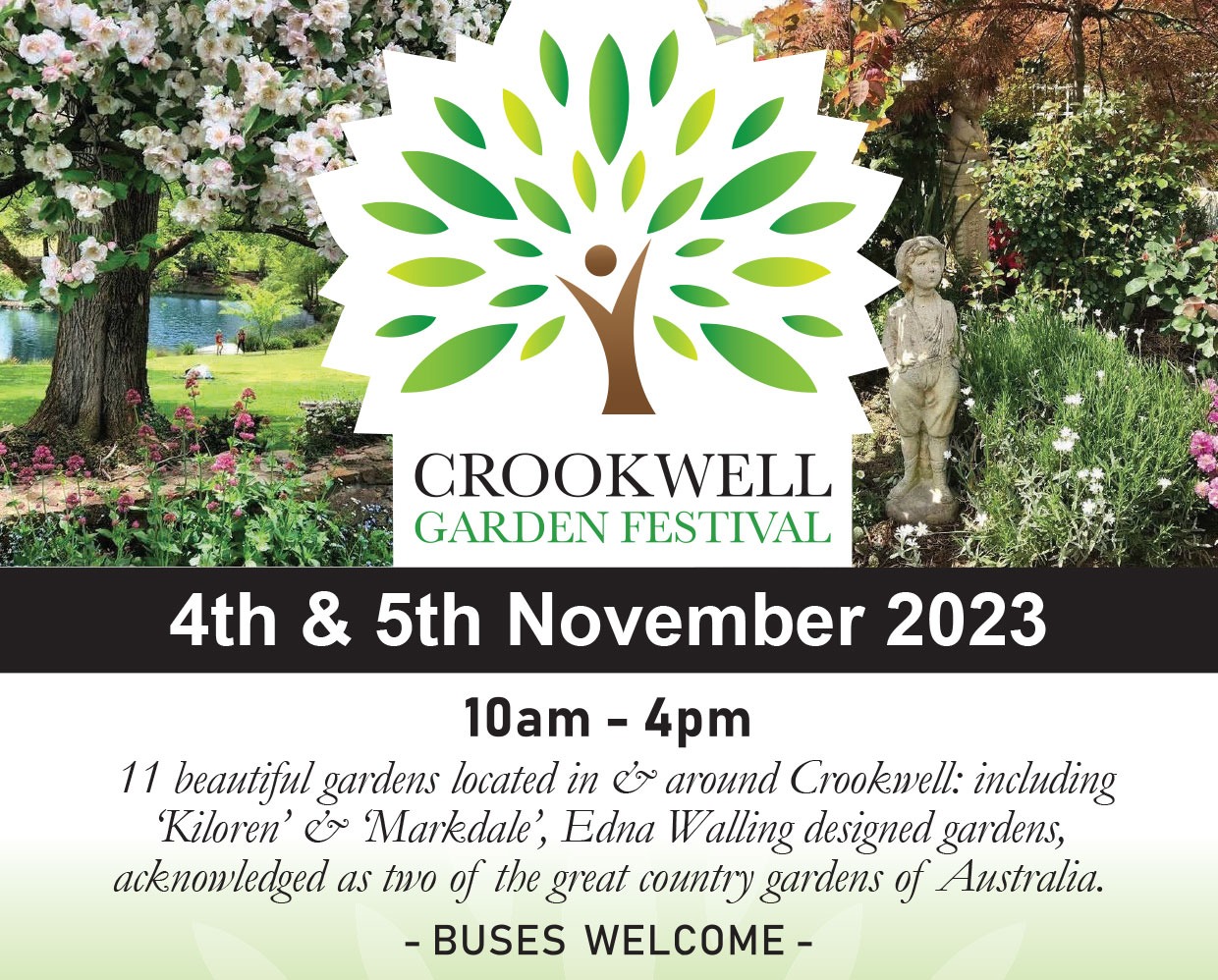 About
Eleven beautiful gardens will open this year for the Crookwell Garden Festival to be held on 4 and 5 November 2023. The gardens opening range from small-town gardens to larger country landscapes with sweeping vistas. Wonderful old favourites such as Markdale and Kiloren will open for viewing again this year and they will be complemented by new privately owned gardens, each of which showcases the owners' love of planting while reflecting the different designs they each have for their gorgeous landscapes.

Gardens are open from 10am to 4pm on both days.
The properties clearly reflect what can be achieved in cool climate environments. And of course the gardens are beautiful!
The cost is $30 per person for a ticket to see all the gardens. All-garden tickets are available for purchase now on this website, and during the festival at the Crookwell Visitor Information Centre, at Saturday's Garden Lovers Market, and at each garden (cash only). Single entry tickets of $5 will be available at each garden.
Children 15 and under are free.
As we are entering people's private gardens, no dogs are allowed. Thank you for your understanding.
Garden Lovers Market, Saturday 4 November 8.30am to 1pm
The perfect accompaniment to a stroll around the open gardens is to explore the Garden Lovers Market at Crookwell Showground where there will be a smorgasbord of plants, products and services, all with the garden and home theme in mind.
For more information on both the open gardens and the Garden Lovers Market, see our website and follow us on Facebook.
If you are coming as a large group or in a bus, please contact Michael McCormack on 0498 321 451 who will help you organise your visit.
Location