Faith-based Higher Education Summit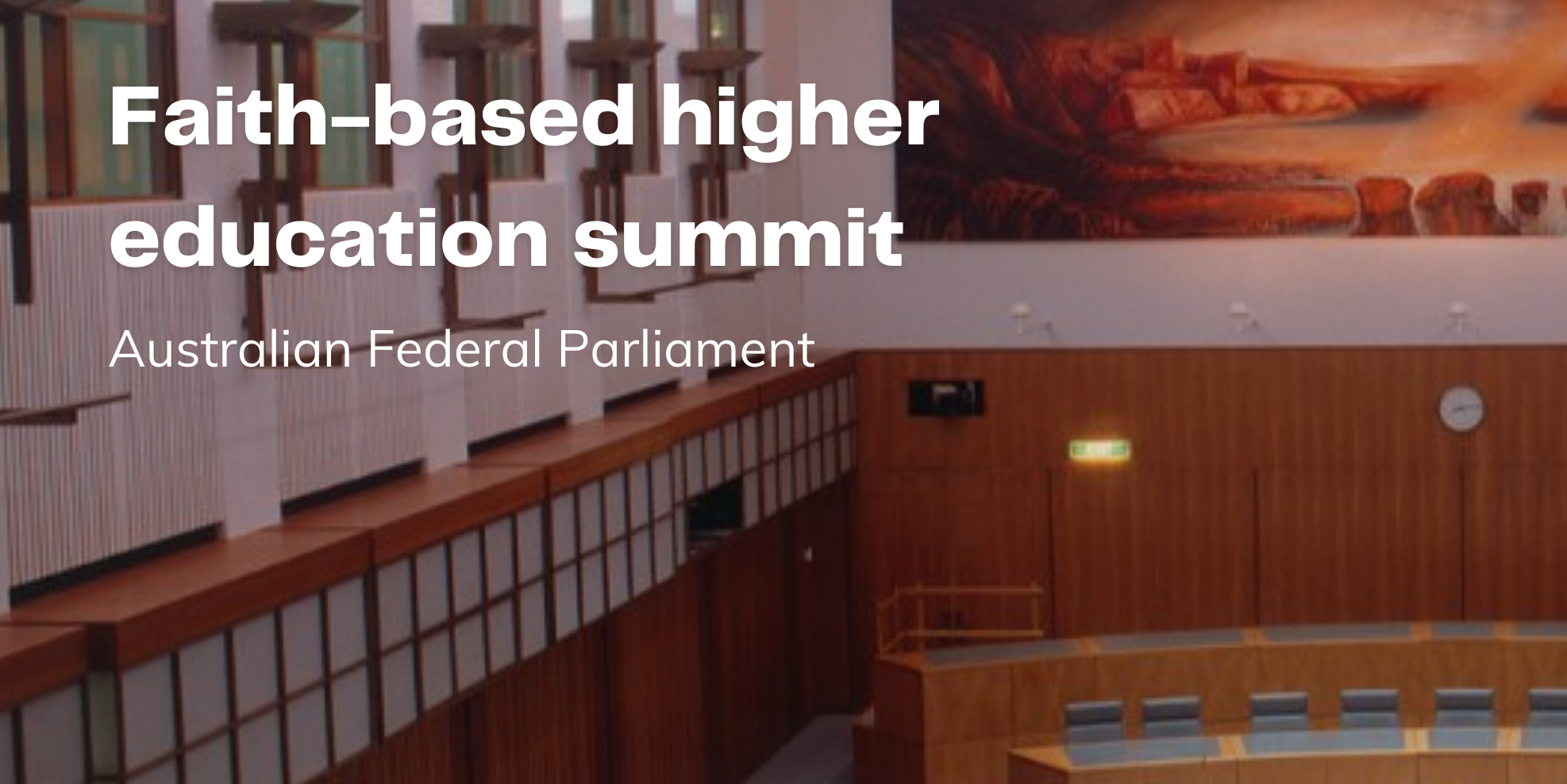 About
This inaugural summit is an invite-only event to be held at the Federal Parliament House for those institutions, politicians, key academics, and organisations engaged and invested in the Australian faith-based higher education sector.

The summit is being sponsored by the Federal Minister for Education, the Hon Jason Clare MP, and will include a range of speakers to explore the opportunities, address the challenges, and cast a vision for the future of faith-based higher education in the region.

The event will run all-day, from 9:00am until 4:30pm. Program details to be released closer to the date.
Date
Monday 30 October 2023 9:30 AM - 4:30 PM (UTC+10)
Location
Main Committee Room - Federal Parliament House
Parliament Drive, Canberra ACT 2600