Study Group Inspired by the Works of Rudolf Steiner
Every Monday -
A weekly discussion group open to all.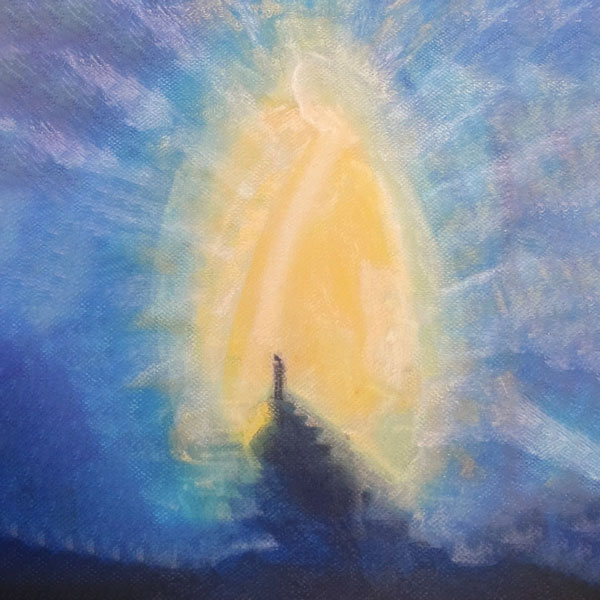 At the heart of Anthroposophy is the belief that humanity has the wisdom to transform itself and the world, through one's own spiritual development.
Each week this group gather together on the grounds of The Sound Temple to study the works of Rudolf Steiner (1861-1925) who was an Austrian born scientist, artist and philosopher.
The study group work over a period of time on one text, reading and discussing each paragraph. There is opportunity to examine the material as a group, question this intense literature and time is given to reflect on these insights. Some of the material covered includes human development, spiritual exercises, health, the kingdoms of nature, cosmic influences and more.
Anthroposophy literally means "the wisdom of man" and it examines all aspects of life and living. It encourages individuals to awaken and develop their understanding of themselves, the people around them, and all elements of the world.
According to Steiner's philosophy, the human being is a threefold being of spirit, soul, and body whose capacities unfold in three developmental stages on the path to adulthood: early childhood, middle childhood, and adolescence.
If you are interested in the works of Rudolf Steiner or wanting to explore more about the spiritual-science named Anthroposophy please join us.
For regulars who attend, there is no need to make a booking. If it's your first time then please register here so that you are sent a welcoming email with a map etc.
Feel free to arrive early for a warming cup of organic herbal tea and raw slice, this is a lovely way to connect in with the group each week. We also have some Anthroposophical Inspired books for sale in our Gifts of Gratitude store if you wish to browse on arrival. Please allow time for this before as the candle will be promptly lit at 1.30pm and we will start on time.
We'd love you to join us.
The Sound Temple, Sawyers Valley WA
Donation – This is a ticketed event, please book in advance and let us know you are coming.
Date: Every Monday arrive from 1.15pm for a 1.30 start.
Ends: 2.30pm
Location: 30kms east of Perth CBD in the Hills WA (details on booking)
Includes: Warming cups of organic herbal tea and refreshments. A friendly place in the circle to explore the lifetime of works of Rudolf Steiner in The Perth Hills.
Contact Details:

The Sound Temple 0474 555 444
Sessions
SESSIONS
DESCRIPTION
STATUS
The Sound Temple - 100 Marshwood Pl, Sawyers Valley