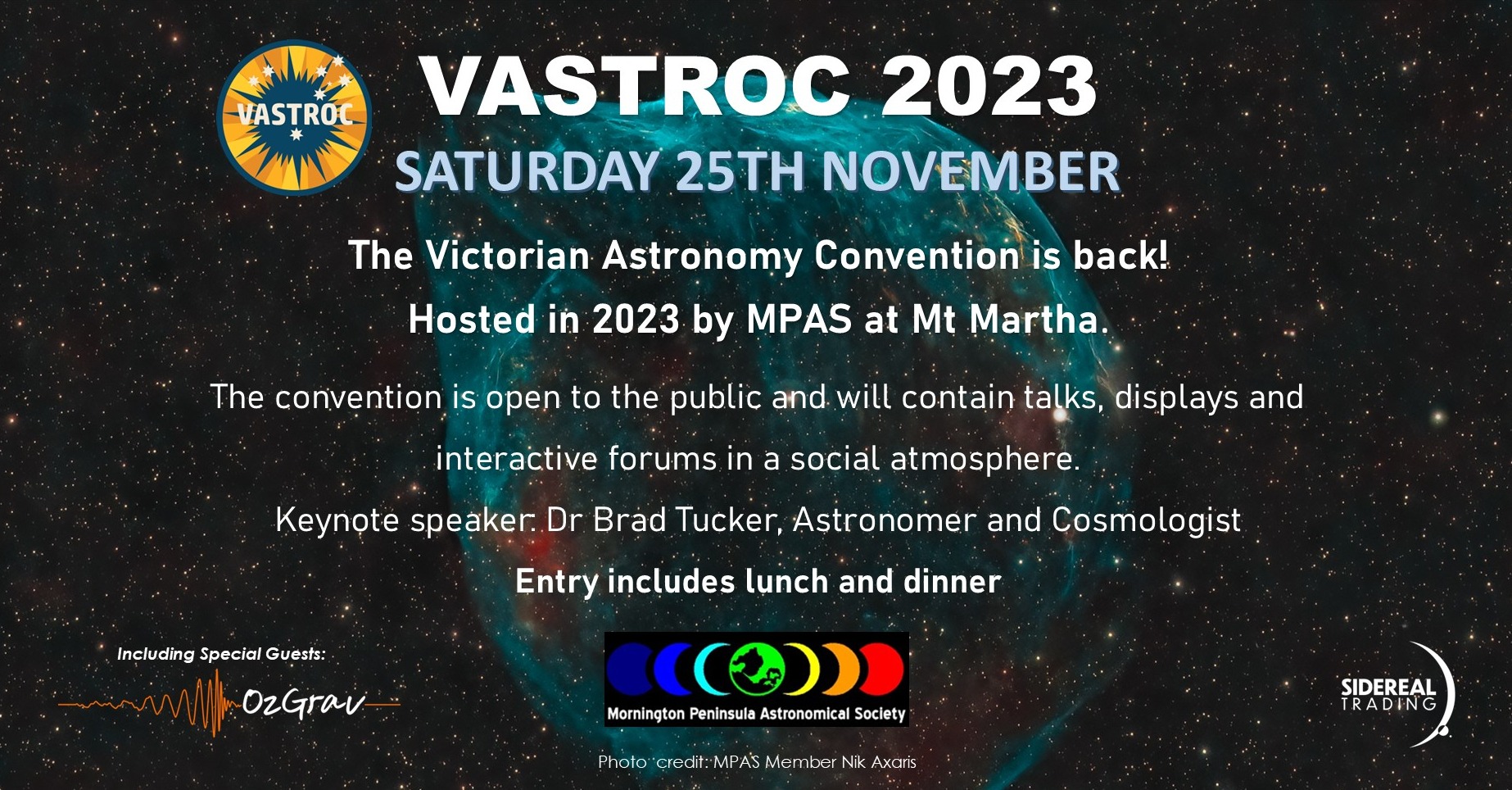 VASTROC: Saturday 25th November 2023 programme.
Includes Saturday Lunch & Dinner.

Keynote Speaker : Brad Tucker - Astrophysicist & Cosmologist

The Victorian Astronomy Convention, VASTROC, is a biennial conference for all amateur astronomers in Victoria. MPAS is excited once again to be hosting VASTROC. The day includes multiple speakers and a wide variety of topics for the curious mind.

Our Keynote speaker is Dr Brad Tucker, Astronomer and cosmologist, Research School of Astronomy and Astrophysics, Mt. Stromlo Observatory at the Australian National University. He is also a well-recognised TV and radio spokesman for all things astronomy and space in Australia.

Plus special guests OzGrav and their amazing VR headset system which takes people to a virtual universe full of planets, stars, black holes and of course, gravitational waves!
VASTROC 2023 - Nov 25th - 11am to 8:30pm
Location
MPAS @ The Briars Historic Park
450 Nepean Hwy, Mt Martha Vic