LOST TRADES FAIR BENDIGO 2024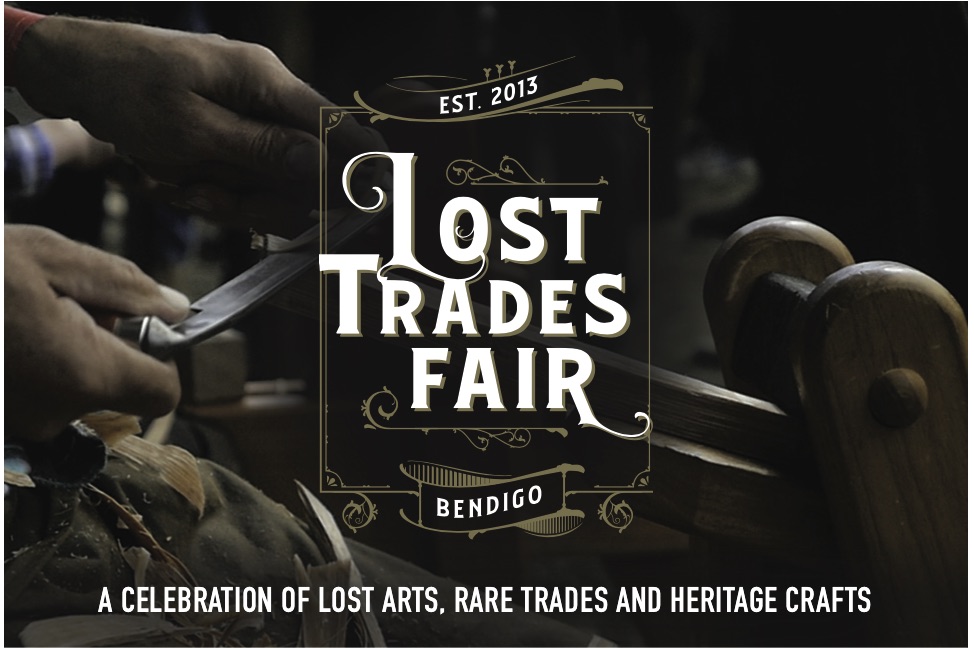 A celebration of tradition, craftsmanship and skill. Find lost arts, rare trades and heritage crafts at this annual Lost Trades Event - exclusive to Victoria in 2024. Meet the makers; see how things are made by hand. Watch demonstrations throughout the day. Live music will entertain on the main stage throughout the weekend.
Meet blacksmiths, toolmakers, silversmiths, clockmakers, weavers, woodworkers, instrument makers, signwriters, potters, leather workers, tailors - watch fine artists, printmakers, makers of whips, saddles and boots. Try your hand at forgotten crafts. Buy beautifully made goods directly from the person who crafted them. Enjoy fabulous food and a weekend of inspiration at the largest celebration of traditional craftspeople in Australia.
DATES: SATURDAY 9 & SUNDAY 10 MARCH 2024

.
EVENT TIMES: 9.30am - 4.30pm. Pre-purchased ticket entry 9.30am. Gate sales start at 10.00am for remaining tickets.
VENUE: Bendigo Racecourse - Silks Functions & Events, Bendigo Jockey Club, Hamelin Street & Heinz Street, Ascot, East Bendigo VIC 3551
Tickets are available online and any remaining available tickets will be sold at the gate from 10.00am each day. Please take care in booking and check your booking prior to submitting payments; like most events, music concerts, theatre tickets, cinema bookings, sporting events and live shows; we cannot refund your tickets.
Daily tickets: Adult $30; Concession $25; Kids
(5-16 years) $15; (under 5 years, free entry).
Family Tickets $80 (2 Adults and up to 3 Kids).
Earlybird ticket pricing available on daily tickets until 30 November 2023 ($5.00 off each 'daily' ticket above).
Family Tickets $80 (2 Adults and up to 3 Kids).
Save with Full
Weekend Tickets for access on both days.
Carers cards are accepted when accompanying the person they care for.
Carers present card at the gate to gain entry.
Please note: Dogs are strictly NOT permitted at this event
Getting to the Lost Trades Fair: Bendigo is located in central Victoria and is easily accessible by planes, trains and automobiles - yes there is an airport in Bendigo with flights direct to and from Sydney NSW daily. Bendigo is easily accessible by car from across the state.
Onsite Parking is available for a Gold Coin Donation to the local Rotary Group.
Trains run direct from Melbourne's Southern Cross Station (Bendigo Line). There will be a shuttle bus service every 30 minutes provided by Lost Trades, to and from the Fair from the Bus/Train station.
For Lost Trades Event updates visit us on online at:
FB: facebook.com/losttrades | W: losttrades.com.au | IG: @losttrades
For general tourist information and accommodation information c
ontact: Bendigo Vis

itor Information Centre; p

hone:

1800 813 153