Tea Tastic Tea Party for Conquer Cystic Fibrosis 2023 (SOLD OUT)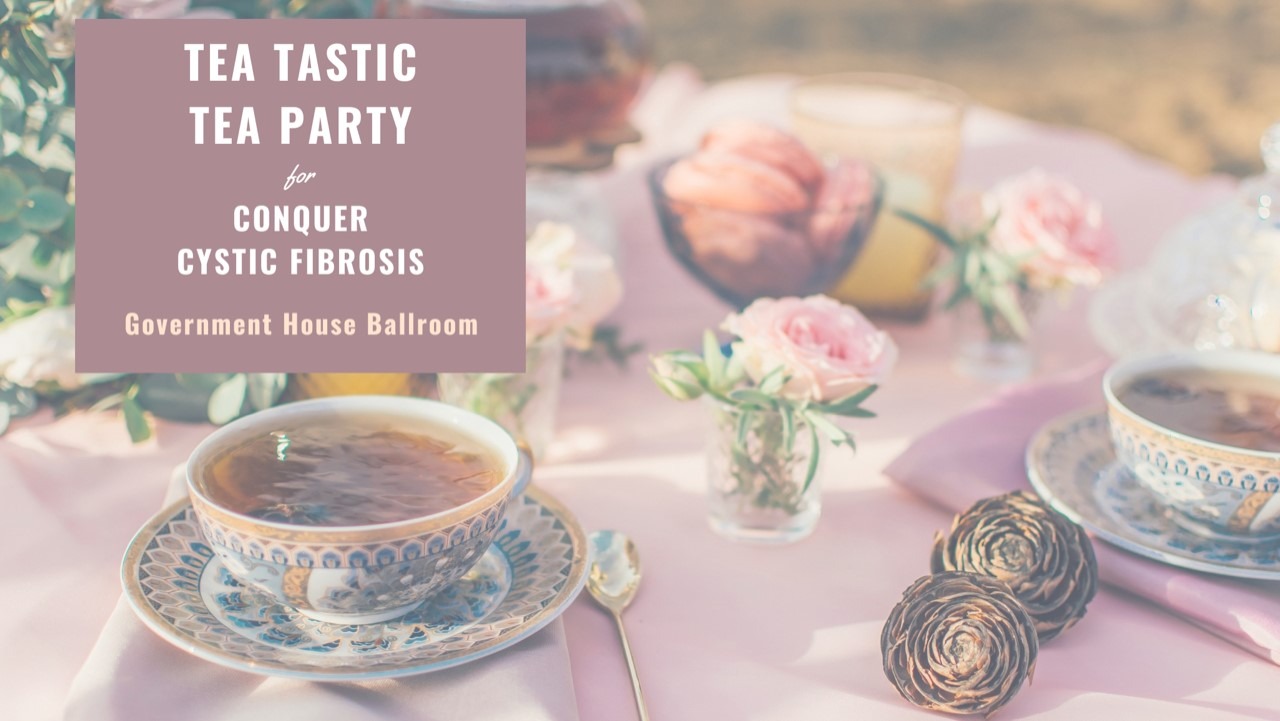 About
A truly majestic afternoon not to be missed...

Join us in the Government House Ballroom for a uniquely regal tea tastic afternoon full of delights.

High Tea, free flowing bubbles, door prize, silent auction, raffles, passionate speakers and lots more!

Conquer Cystic Fibrosis is a 100% volunteer run organisation so every cent we raise will support funding for research to find the cure for Cystic Fibrosis (CF). CF is a cruel disease and we need a cure!

Please join us and help Conquer Cystic Fibrosis!
Cost: $75 per person
Dress: "Tastic"
Tables seat 10
If anyone with CF is planning on attending the tea party please note that the current national guidelines on cross infection will apply. To view the guidelines please click here
Date
Sunday 1 October 2023 2:00 PM - 5:00 PM (UTC+08)
Location
Government House Ballroom
13 St Georges Terrace, Perth WA 6000
Paid parking is available at the following locations:
City of Perth Parking - Terrace Road, 165 Terrace Road, Perth
City of Perth Parking - Council House, 27 St Georges Terrace, Perth
City of Perth Parking - Concert Hall, Terrace Road; and
City of Perth Parking - St Georges Terrace, Perth (small vehicle only)
We look forward to welcoming you to our Tea Tastic Tea Party and we thank you for your support.