Big City Beat @ Oakleigh Music Hall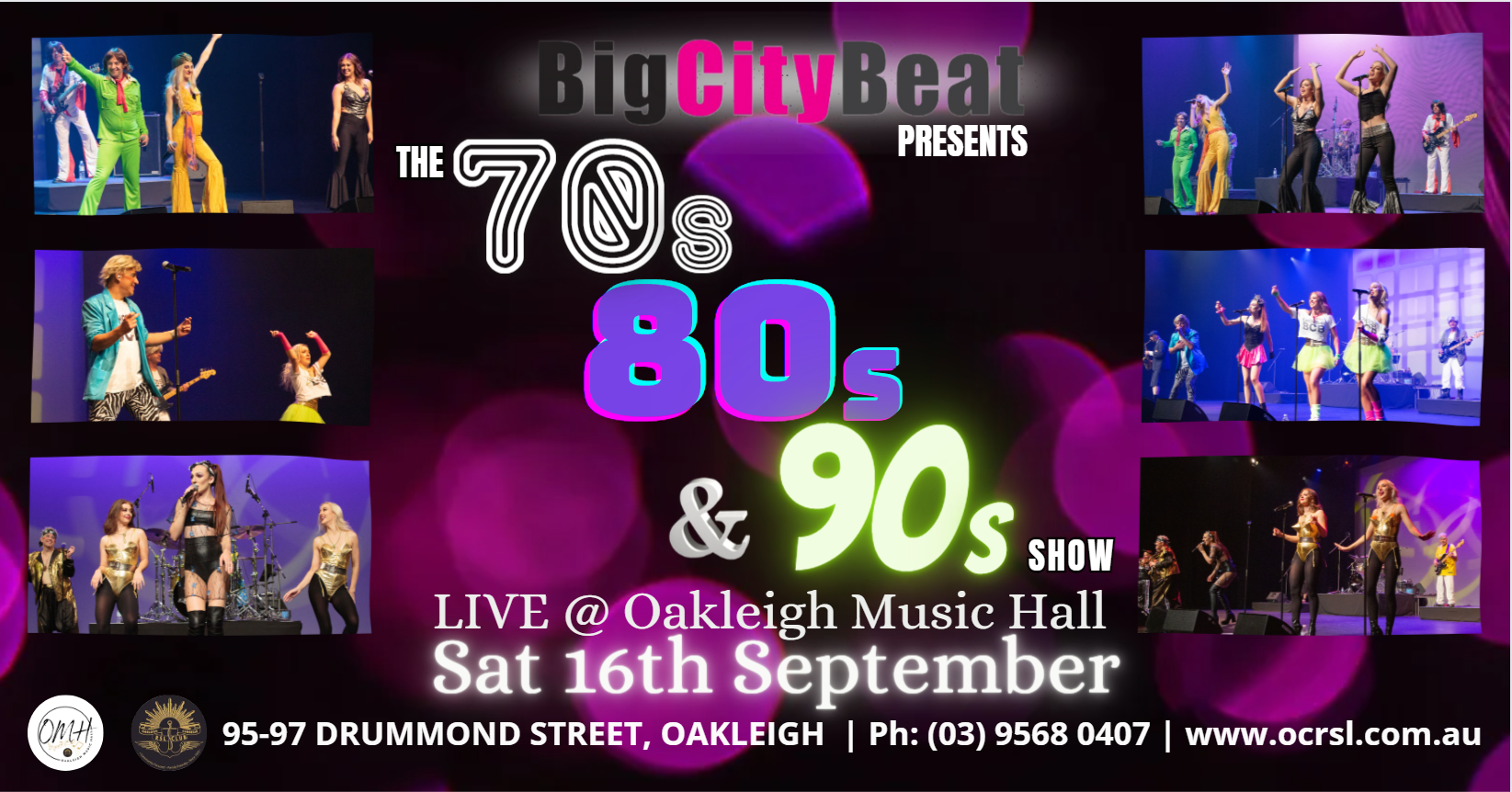 About
The Oakleigh Music Hall invites you to experience Big City Beats 𝐓𝐇𝐄 𝐔𝐋𝐓𝐈𝐌𝐀𝐓𝐄 𝟕𝟎𝐒, 𝟖𝟎𝐒, 𝟗𝟎𝐒 𝐓𝐑𝐈𝐁𝐔𝐓𝐄 𝐒𝐇𝐎𝐖.

The 70s80s90s Show brings 3 huge sets entertaining you with 3 tributes of the most iconic decades in musical history in one night.

The BigCityBeat band performs the greatest hits from each decade in full costume with an emphasis on keeping you on the dance floor.

If you are a lover of all things musical, particularly 70s, 80s and 90s, and looking for a fun musical experience, be entertained, and most importantly feel a part of the show, gather your tribe and organise your tickets now. You will absolutely love this show. Don't miss it!

𝐒𝐏𝐑𝐄𝐀𝐃 𝐓𝐇𝐄 𝐖𝐎𝐑𝐃 - 𝐓𝐇𝐄𝐒𝐄 𝐓𝐈𝐂𝐊𝐄𝐓𝐒 𝐖𝐈𝐋𝐋 𝐍𝐎𝐓 𝐋𝐀𝐒𝐓

Call Dragana on 0487 958 338 to book a fabulous meal before the show in our bistro.
Location
Oakleigh Music Hall
95 - 97 Drummond Street, Oakleigh Victoria 3166