Another NIGHT of the POMS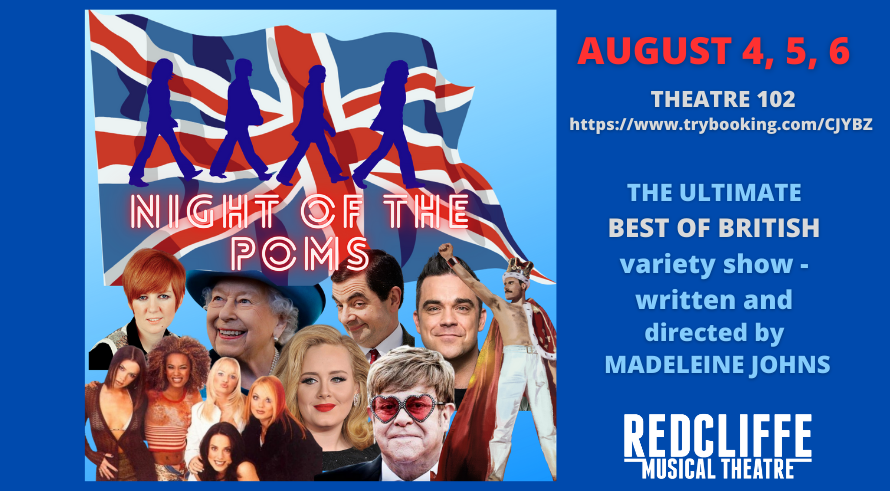 The ultimate British-inspired Variety Show - written and directed by Madeleine Johns.

RMT and ROAR Academy are bringing a fresh take on their iconic British variety show paying tribute to the Best of British comedy and music - A Night of the POMS.
This is a parody of British icons of Music and theatre - featuring music from the Beatles, Elton John and Andrew Lloyd Webber and inspired by artists such as Adele, The Rolling Stones, Eurythmics, Queen, Duffy and Ed Sheeran among others.

It will be a veritable feast of the Best of British over the decades - all served with a delicious smattering of comedy inspired by such icons as Rowan Atkinson, AbFab, The Goons and John Cleese.

So put on your pearls and tiaras and get down to THEATRE 102 for a right royal time.
Location
Theatre 102
102 Anzac Ave, Redcliffe QLD 4020