Strawberry Festival - Queens and Dreams (SOLD OUT)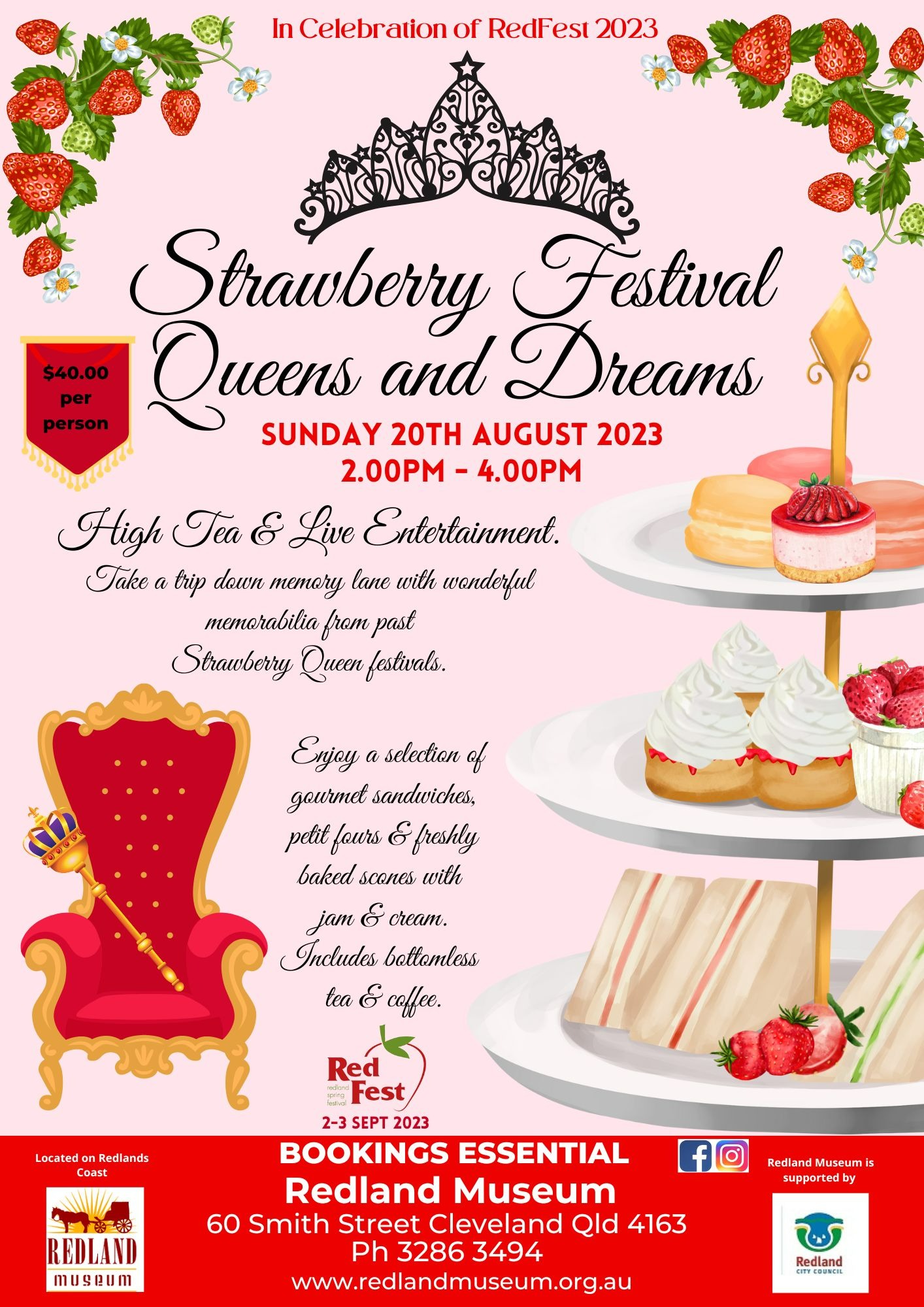 High Tea & Live Entertainment.
Take a trip down memory lane with wonderful memorabilia from past
Strawberry Queen festivals.
Join us for an afternoon of sophistication and fun at our regal High Tea event, celebrating RedFest Strawberry Festival and featuring special guest appearances from past Strawberry Queens.
Indulge in a selection of teas, paired with delicate finger sandwiches, delicious scones with double cream and jam, and an assortment of petit fours and pastries. Our High Tea menu is expertly crafted to provide a luxurious and memorable experience.
As you enjoy your tea you will be treated to live entertainment presented by the accomplished artists, our own Rosemarie Arthars and Leanne Swanson, in an atmosphere both elegant and lively.
In addition to the delicious food and entertainment, we will also have a display of memorabilia from previous Strawberry Queen Festivals, showcasing the history and tradition of this iconic title. You'll have the opportunity to learn more about the Strawberry Queen Festival and its past history in our community.
Don't miss out on this delightful afternoon event that celebrates both sophistication and hometown pride. Reserve your spot at our regal High Tea and share memories and conversations with past Strawberry Queens.
Location
Redland Museum
60 Smith Street, Cleveland QLD 4163
Contact Details