2023 Flying Doctor Rowathon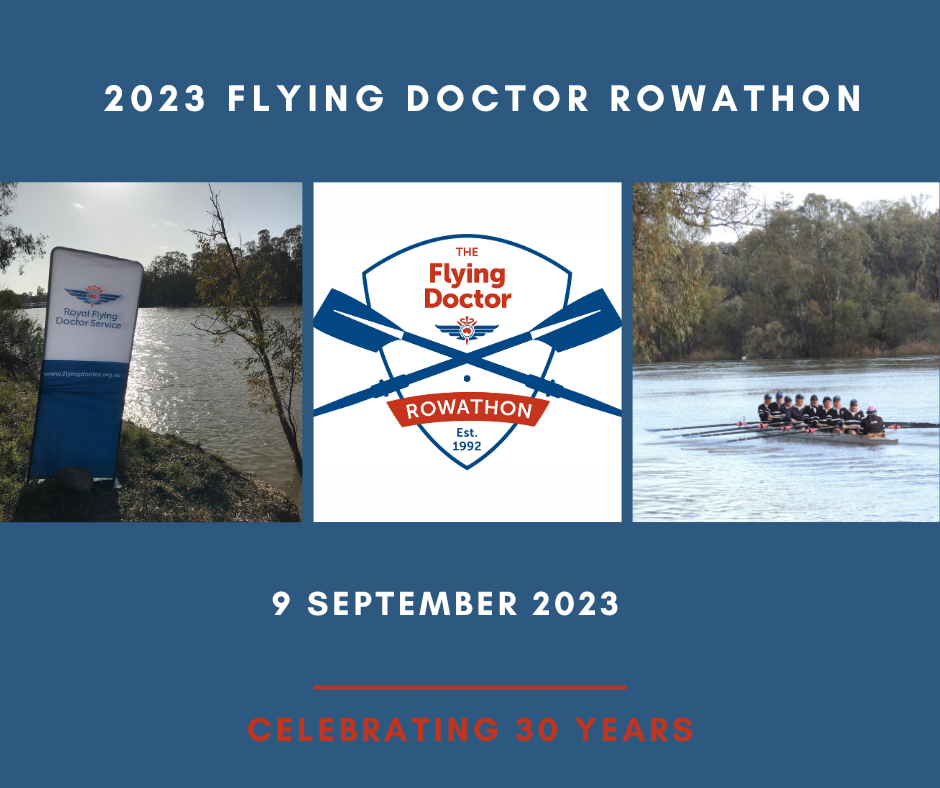 The Royal Flying Doctor Service has been saving lives and assisting people in the outback and remote communities for 95 years. The annual rowathon helps raise money which goes to supporting the wonderful work and service that the RFDS supply. This year is also the 30th year of the Rowathon!
Location
The start of the 2023 Rowathon will be at Avoca Station, along the Darling River and will conclude at Fort Courage on the Murray. This year's distance of the Rowathon is approx 78km and will be broken into three legs,. The course this year will see boats travel through one lock (Lock 10) and see some amazing parts of the river along the way. This course has not yet been rowed in a Rowathon!
COVID-19 & FLOODS:
Please note that should the event be cancelled due to Covid-19 or floods, then all monies paid towards your entry will be reimbursed. Any donations made will not be refunded.
LATE ENTRIES:
Please note entries WILL close midnight, Sunday 20 August. All late entries will be subject to availability.
CONTACT DETAILS:
To download the Rowers Declaration form, which must be completed prior to competing, click here