SOIL HEALTH: Nourishing OUR Futures.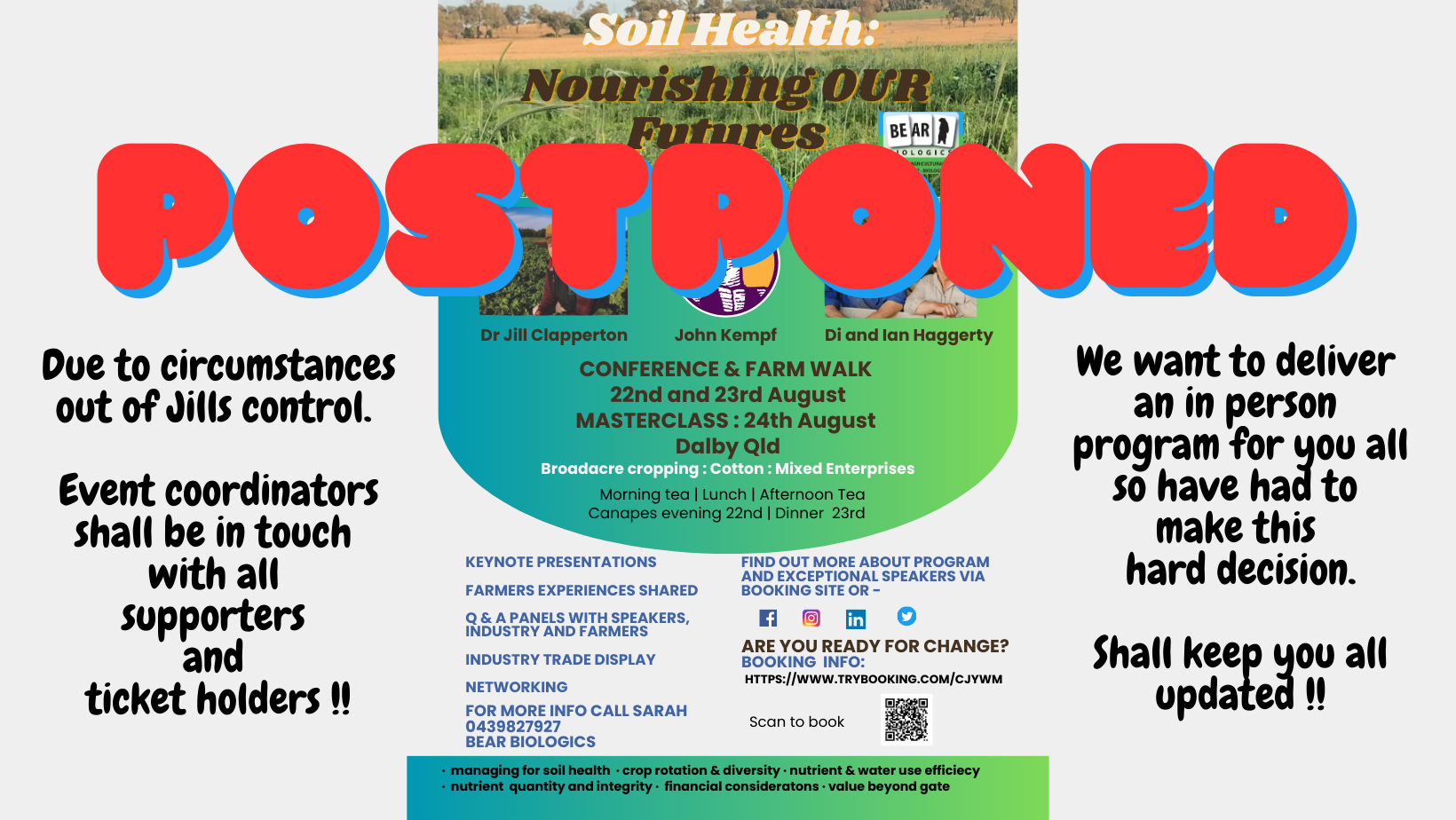 About
Conference: Farm Walk: Masterclass
• 22nd and 23rd August Conference at Dalby Event Centre
• 24th Masterclass - venue Jubri's Hideaway
In brief as space is limited (more event information in emails or on social media )
Day 1 - Managing your soil health for success - the theory and the practical
• Dr Jill Clapperton
• Di and Ian Haggerty
• Andrew Erbacher - DPI / GRDC Companion Cropping trials
• Panel Q & A
Afternoon farm visit to Russell Youngs, Springvale.
• Youngs soil health journey so far
• Soil pit and monitoring tips from Dr Jill Clapperton and Sarah Fea
Evening Canapes - networking back at Dalby Event Centre
Day 2 - Managing for water use efficiency, nutritional and market outcomes
• John Kempf (online) + Q & A
• Dr Jill Clapperton
• Panel Q & A
Dinner 6:00pm @ Jubri's Hideaway - Celebrating flavour of food.

Day 3 – Masterclass (optional)
Day for experienced individuals to take knowledge to the next level.
Location
Dalby Event Centre
Nicholson Street , ( Dalby show grounds), Dalby Queensland 4405